Ask Google & Yahoo - Who Is A Failure ?
Submitted by Deepesh Agarwal on Sun, 02/24/2008 - 09:38
Ask Google and >Yahoo for "Who Is A Failure" and both will return George W. Bush's official White House page as the top result.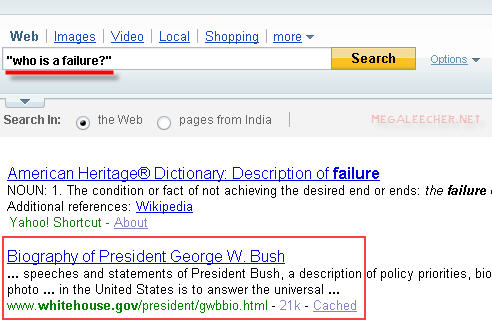 Earlier, George W. Bush was on top Google search result for the term "miserable failure" for many years until Google fixed the GoogleBomb issue.