Keeping your computer driver's and applications updated is always recommended to maintain system stability and security, Automated software solutions exist for scanning system drivers and performing these update tasks, However, majority of these solutions like Driver Detective, DriverAgent, and DriverMagic are not free, but RadarSync 2008 Free Edition wont cost you a penny and is far better then many of these paid driver update scanning softwares.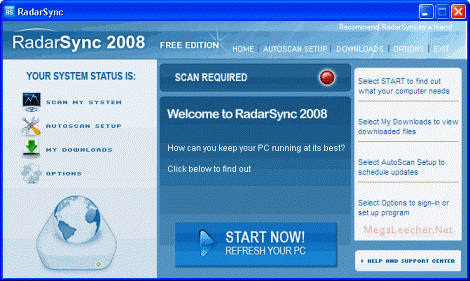 RadarSync 2008 scans your computer for out-dated device drivers and applications providing detailed information and version details.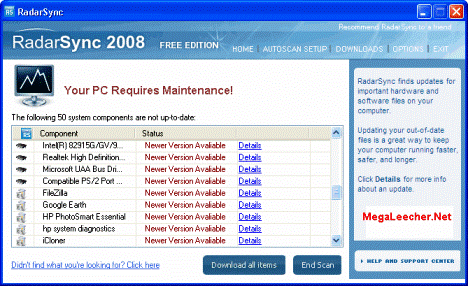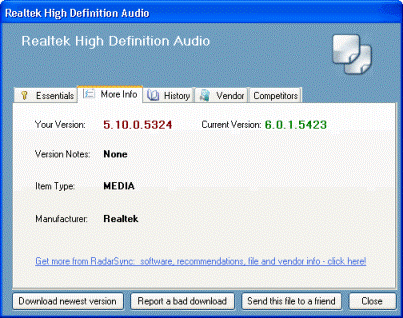 Scanning is fast and does not takes much time, RadarSync also allows you to view driver/application version history with option to download a specific version of the driver or application, this can come handy when a specific version of drivers is required by your hardware combination to work smoothly.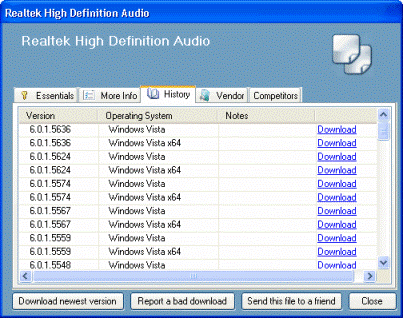 The free version of the software contains optional advertisement components which can be unchecked safely during install. The Pro paid version offers auto-scan reminders and customer support.

Download RadarSync 2008 Free Edition >>
As pointed out in comments, if you are not satisfied with RadarSync, I have found another great free Windows Driver updater for you, see full post here.