Technology is good because it has come with amazing changes to our lives and has made it quite interesting. However, it also comes with several challenges of which some need you to plan and be armed with the right tools. Windows computers and other appliances do get corrupted at times so is Mac devices; thus the end-users might end up losing all their vital data forever. Windows users have several options to select when it comes to data recovery tools that run the operating system. However, the Mac users can be challenged in acquiring a proficient data recovery software for Mac. Are you searching for a software that can assist you recover your lost data for Mac? If that's your case then iSkysoft Data recovery for Mac is the best deal and you should just stop the hustle because you will enjoy this software. This article highlights the pros and cons of iSkysoft data recovery for Mac.
iSkysoft Data Recovery for Mac allows you to get back your lost files such as music, video, photos, emails, and documents that perhaps you have deleted accidentally or due to unavoidable circumstances. It's the best software that can bring back your data that have gotten lost in the fastest way possible, safely and give you the whole information in completion. Of course there are several software that are free or even cheap ones that are used to recover data. However, there are premium software that are more advantageous and iSkysoft Data Recovery for Mac is one of those which offer one of the top most services. Find out in the next paragraphs why I say that it's the best.
First it is a product of a reputable institution that is well known to generate several quality utility software. Iskysoft is up-to-date with technology so there is a high expectation of them to produce a software that caters for all your needs. This is evident in this software that is compatible with all Mac Operating systems including the Sierra, which is the most current Mac OS. Besides, it supports several media such that the iSkysoft Data Recovery for Mac helps in recovering files from Mac computers, flash drives, memory cards, cameras, player, hard drives, USB devices and other several storage devices.
Also, the iSkysoft data recovery software contains all the features that an effective tool should have to help recover any lost data from a Mac device. When you launch the software, it displays available data recovery choices in a tile-like interface. Then you can click any tile of your choice to start the corresponding feature then the program takes you through the whole recovery process.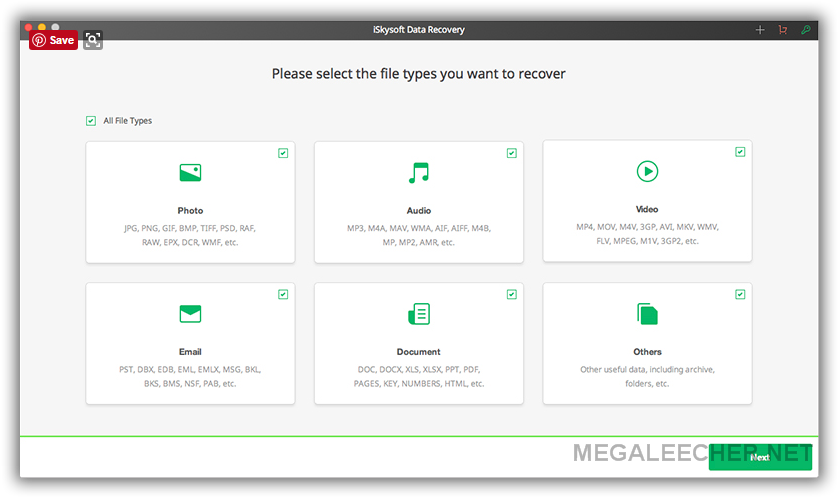 Additionally, it's easy to use. One of the qualities that make iSkysoft Data Recovery for Mac the best is easiness of use which makes it possible for everyone to effortlessly recover their data by themselves. With this software installed in your device, you can get back your data safely by simply making a few clicks. The procedure to recover the files lost is to just click it and it will prompt you to scan your device, preview then get back everything. Ain't that an attribute to admire about this software? If you use technology every day then you can understand this characteristic well because there's nothing as good as landing a software that is very easy to use. Moreover, if you have ever lost an important data that needs urgent recovery then you can comprehend getting a software that can ease your work when such happens to you. I remember last year July I accidentally deleted my final research project from my Laptop. It was a hustle that no one should ever go through because I was trying to rush and beat the deadline then the worst happened. I had to redo everything because I didn't arm myself with such a software. Therefore, I would advise that each person ought to have a data recovery plan and if you use Mac OS then here's the best for you; iSkysoft data recovery for Mac has got you covered.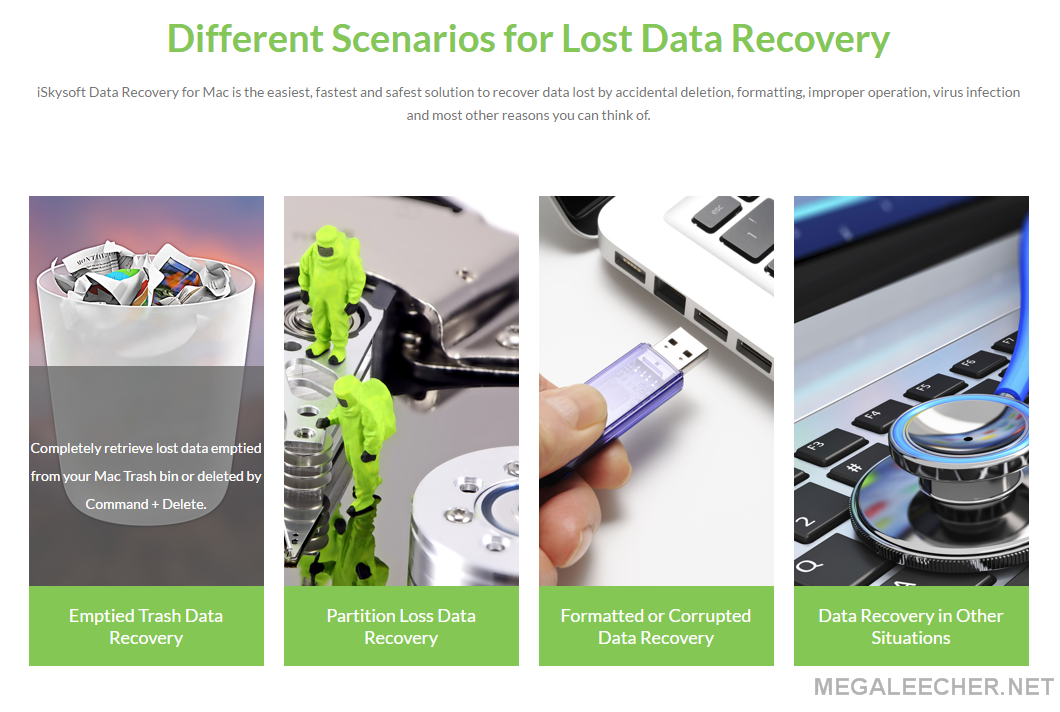 Furthermore, it's 100% Secure. When dealing with these softwares, you might want to trade safely because there are many spammers who work tirelessly to hack people's data. Therefore, it's essential to know that you are dealing with a safe one to protect yourself from such threats of improper access. The iSkysoft data recovery for Mac uses the most current powerful scanning algorithms. Hence, it has the ability to scan any hard drives of Mac products as well as the external hard drives without destroying any of the data. As a result, you can safely recover your data within a few minutes.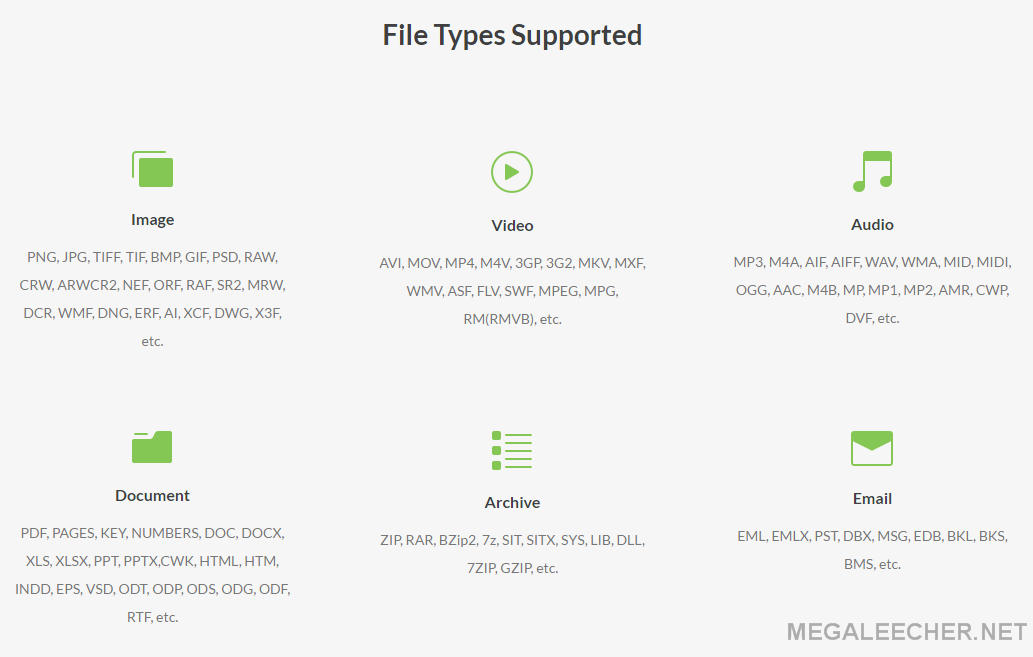 Also, this software offers a complete data recovery for Mac. iSkysoft comes with 4 recovery means that generally cover all scenarios of data loss like deleting the files accidentally, inappropriate operations, device formatting, incompatibility, fully corrupted partitions and others. The methods of recovery is as discussed below:
The first is Wizard Mode Recovery which involves answering 2 simple questions then the program does the rest processes to the recovery. Secondly, there is Lost Data Recovery. It conducts this process by retrieving all lost data through emptying them from the Trash bin or just deleted by Command + Delete. Another one is Partition Recovery whereby the software does this recovery of data from deleted, fully corrupted, lost and resized partitions. The fourth is Resume Recovery which does the work by saving the results generated by scan then it conducts the recovery of data later.
Moreover, iSkysoft data recovery for Mac is affordable. Well it does not come freely and some people can consider the price tag as a disadvantage of this software. Nevertheless, there's an adage that states cheap is expensive! Even though you might not like spending on any software, iSkysoft is worth every penny since it comes as a quality package that will make your recovery work painless in times of need. I do believe that quality is costly so the price tag of iSkysoft data recovery for Mac shouldn't scare you. You just ought to spend about $80 to get value for your money and have peace of mind at all times when using your Mac devices.
Further, iSkysoft allows you to pick specific data to recover that is, it offers a selective recovery. Also, it gives you an opportunity to save then later on resume your scan results of the files you want to recover. Besides, the software allows you to preview the files prior to recovery.
One of the most frustrating things to happen when you own a Mac product like laptop, iPhone,iPad, iPod is waking up one morning to realize that the device turns up blank and doesn't boot up. Then the hardest part of it all is that you realize that you don't have any recent backup of your files, documents, photos, messages, contacts, music and much more. When such a thing happens to you, there are options that you can explore that are either giving up on everything, doing a full restore to your old backup or using recovery softwares. The iSkysoft Data Recovery for Mac comes in handy at that point in time when your device had several files that you wish to restore for future use. It can give you a smile and save you big time when your Mac device can't boot up. It is very easy to use as you just run the software and recover your data. It also does selective backup so if you need just a few data from your backup then it can sort you out. Therefore, iSkysoft software is one of the top efficient data recovery tools recommended for Mac OS.
iSkysoft Data Recovery for Mac from here >>> https://www.iskysoft.com/data-recovery-mac/