Database's are crucial for internet and it is also one of the biggest bottleneck when it comes to website speeds. The most commonly used free, open-source database MySQL is also slow when not properly configured, optimized and fine tuned and is the reason behind various forks aimed to offer faster performance and reliability.
Addressing the performance bottleneck, a new next-generation wire-compatible MySQL replacement is now available for download. Suitably named "MemSQL", it removes the most common bottleneck "disk" from the equation for an in-memory data tier with ultra low latency and unparalleled database speed.
MemSQL places data into memory and translates SQL into C++ for the utmost optimization in query execution. MemSQL is not only 30 times faster and safer (data durability) then MySQL but also takes only 30 seconds to install as it is fully compatible with MySQL offering a fully relational interface with all the existing powerful SQL features.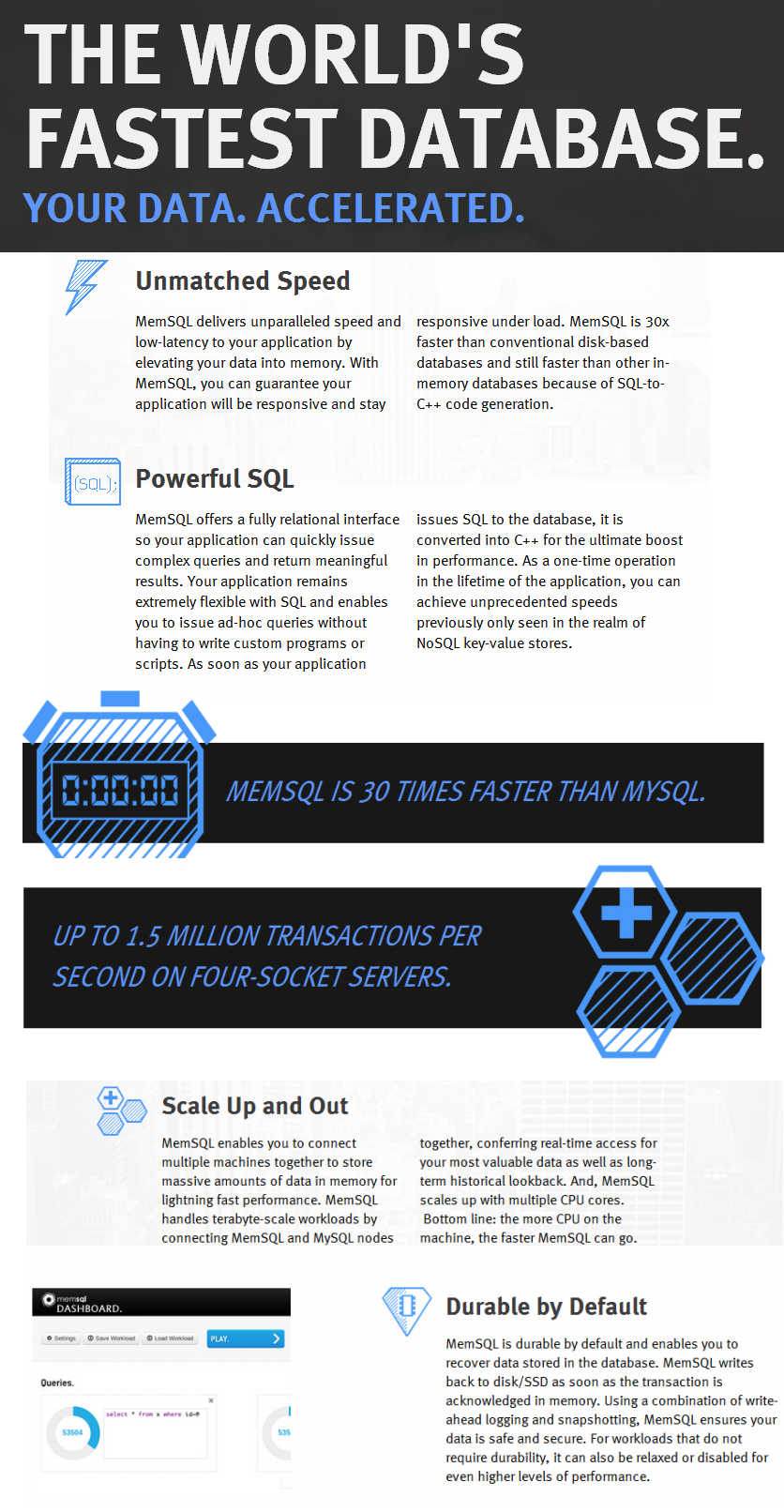 MemSQL requires an 64-bit Linux distro and is ideally suited for machines with multi-core processors with at-least 8 GB of RAM, the database engine is free forever but limited to 10 GB in capacity for free usage tier after which a user needs paid upgrade. Since, 10 GB is enough database size for majority of users, we should soon expect to see popular CMS systems like Drupal and Wordpress using MemSQL to take advantage of this new technology.