While computer security software's like anti-virus and anti-malware provide an effective solution to known threats being pro-active and blocking threats in the first place is the best approach for complete security, sandboxing has been a very practical solution for pro-active security and leading anti-virus software's like Kaspersky already features such functionality.
Now users can enjoy professional grade sandbox protection for free thanks to BufferZone Pro (now freeware) from Trustware, BufferZone works by creating an isolated "sandboxed" environment called the Virtual Zone which basically "buffers" your PC from all security threats whether known or unknown keeping your private information secured in a trusted and separated environment.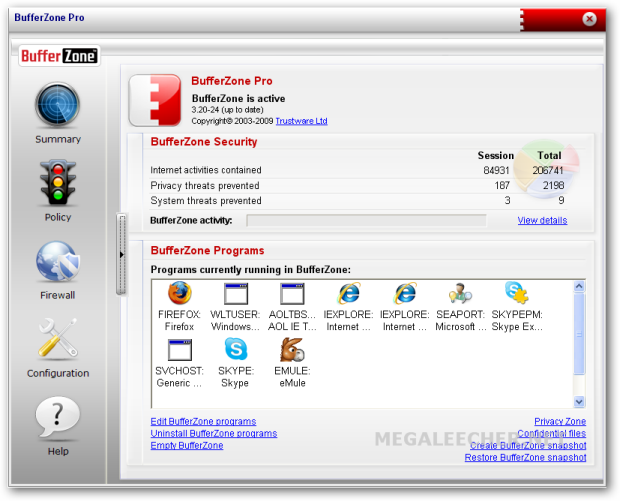 BufferZone Technology allows you to surf anywhere, download anything, open e-mail attachments, share & chat with your friends and colleagues and e-bank with no fear or risk of infecting your PC with viruses, Trojan Horses, spyware, worms, keyloggers or other malicious programs.