DivX needs no introduction as being one of the most widely used audio/video compression codec, offering not only superior video compression but very good quality. While basic usage of DivX Codec and player is free, a more feature rich paid version is also available as DivX Pro Pack retailing for $20. The pack offers DivX Plus Converter, DivX Plus Codec Pack, DivX Plus Player and DivX Web Player allowing users to create, convert and enjoy DivX Media to fullest.
The good news is now users can grab a fully functional full-version copy of DivX Pro Pack for free under a special promo till 11/4/2011, details after the jump.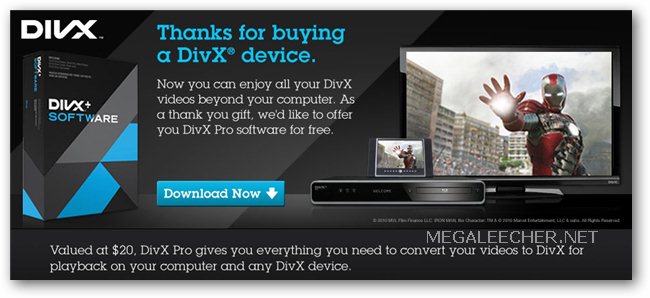 DivX Pro unlocks everything you need to convert most digital video files into DivX videos so they're no longer trapped on your computer, DivX Plus Player allows users to play video files with capability to transfer files to other devices with DivX To Go, DivX Web Player allows users to enjoy stunning HD Video and audio in their web-browser, DivX Plus Converter caters to all needs of converting user media files to DivX or MKV in a single step and last but not the least DivX Plus Codec Pack allows users to play high-quality videos (AVI, DivX, MKV) in their favorite media player.