PDF is a very popular format to store documents in: they stay solid and can't be edited as is. However, when it comes to any manipulations with the files of such a format, it is generally difficult to find the right tool right away. Icecream PDF Split&Merge can become the salvation of the problem of splitting and merging files in an effortless and easy way.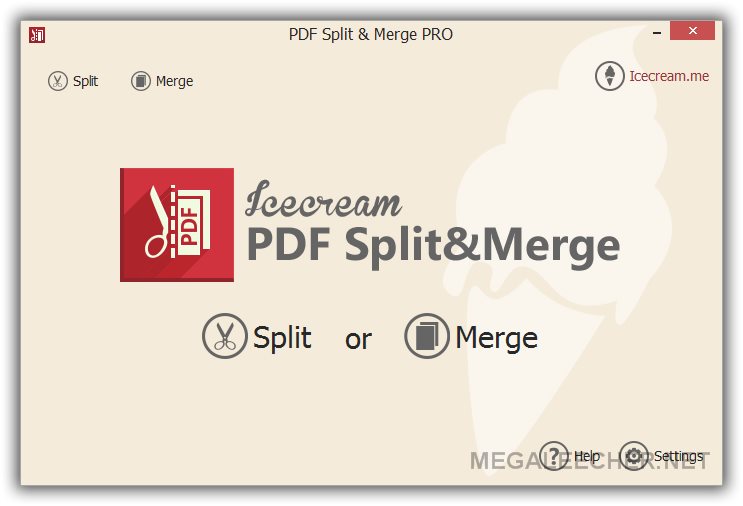 • Splits PDF documents into separate pages;
• Splits PDF files onto groups of a certain number of pages starting from a specified one;
• Removes pages by their numbers;
• Splits custom intervals of pages by entering their first and last pages;
• Merges of multiple PDF files into one;
• Both splits and merges password-protected PDF files.

Program offers 4 various methods of PDF files splitting, switching between them is extremely easy. Users can divide a whole added file into separate pages, split a document into groups with a set number of pages starting with a chosen one. To delete pages from a PDF file simply insert their numbers; to extract ranges of pages from PDFs – insert the first and the last numbers of the needed interval (intervals can overlap each other). After addition of a PDF file to split, there is a preview option available. To split a password-protected document, simply insert the right password into the corresponding form. Highly intuitive interface will help you to use all the features of this program in a hassle-free way.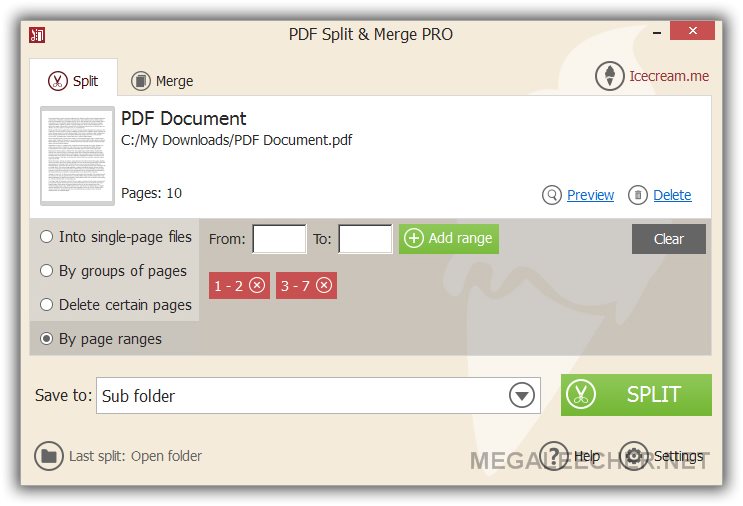 Files added for the merging can reordered by dragging and dropping them into the right place of a queue. The position of each file can be also changed with the help of Up and Down arrows in the right part of the program's window. Each added for merging file can be previewed or removed from the sequence. Password for protected files can be inserted before the combining of files, in this way you will know exactly how many pages there will be in the output merged PDF file. If you don't insert the password before the merging, you will be asked to do it after you initiate the process.

• Intuitive modern interface
• Multilingual GUI (16 languages)
• Works in 2 modes: both splits and merges
• Built-in PDF viewer
Visit Icecream PDF Split&Merge official website
http://icecreamapps.com/PDF-Split-and-Merge/
and download the program. The license key for our blog readers to upgrade it to PRO version for free is . The giveaway starts on April 15th and is available for 48 hours so hurry up and don't miss this chance!