Remo Recover Windows is a complete data recovery tool which recovers data from formatted / reformatted drives, corrupted, deleted, lost, inaccessible partitions, repartitioned hard drives, and so on. Remo Recover Pro comes with advanced scanning algorithms which quickly scan the drive to identify and recover deleted, or lost files from hard drives, external hard disks, flash drives, and other storage devices.
Introducing Remo Recover (Windows) – Pro

Whether you want to restore data from corrupted hard drive, partition which turned RAW, or even few accidentally deleted files, Remo Recover Pro gets the job done in a quick and easy way. Losing data can be distressing, especially when backup is not there. But you don't have to worry about it because this Data Recovery tool will retrieve lost/ erased/ missing data. The software even helps to recover data from external hard drive, memory cards, FireWire drives, etc., in a short while.
The software performs a complete drive scan to locate deleted, or lost partition and recovers data in just few clicks. It retrieves files from RAW, inaccessible, corrupted, formatted partitions. All your important files like documents, video files, photos, ZIP archives, Office files, audio files, and so on, will be restored. It supports data recovery from laptops, desktops, and notebooks.
Remo Hard Drive Recovery tool retrieves data from various file systems like FAT16, FAT32, exFAT, NTFS, and NTFS5. Even partitions deleted or lost from RAID0, RAID1, and RAID5 arrays will be recovered. It is capable of restoring formatted partition data even after Windows OS reinstallation. Plus, files lost during file system conversion, converting partition from dynamic to basic by mistake, during transfer will be recovered.

• Find option to look for a particular file from list of recovered
• Sorts recovered files on the basis of file name, size, date, and type
• Preview option to view recovered files prior to restoration
• Simple UI which makes recovery process easy for everybody
• Save Recovery Session and Open Recovery Session option to pause and resume recovery process at any time, thus avoiding drive rescan
Download Remo Recover Windows Pro on your Windows system, and install the software. If you have to recover files from external storage device, then connect it to the system. Launch the tool, and follow the instructions listed to recover data.
On the main screen, select Recover Drives option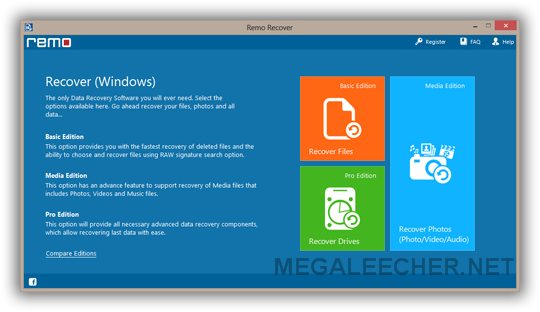 In the next screen, choose between Partition Recovery and Formatted / Reformatted Recovery option depending on the data loss scenario.
From the list of displayed drives, select the drive from which you have to recover data and click Next.
After completion of scanning, the software displays the recovered files in File Type View and Data View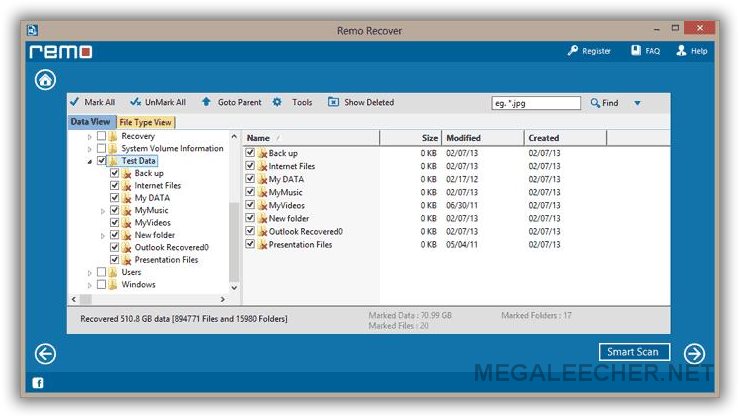 Preview the recovered files, and save them on a location of your choice.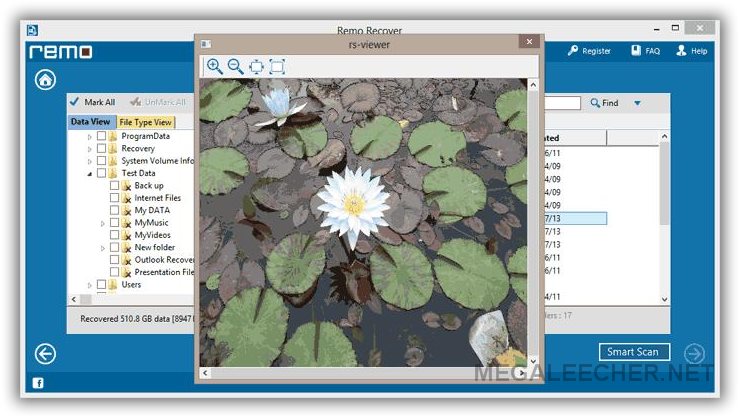 • OS Compatibility – Windows 10, Windows 8.1, Windows 8, Windows 7, Windows Vista, Windows XP, Windows Server 2008 and 2003
• RAM – Minimum size: 512 MB (1 GB - recommended)
• Works on both 32-bit and 64-bit Windows computer

Data loss from hard drive is common – accidental format, corruption, hard drive crash, etc., lead to enormous data loss. Under all these situations, Remo Recover Windows comes to your rescue to efficiently recover files. The software retrieves data in a short while. It comes with simple recovery steps. And, although the pricing is a little on the higher side, it is worth spending a little more to get back your important data without any hassles!