We have written about unofficial Alky's DirectX 10 For XP, with no further development Alky's project is almost dead, but a new project for porting DirectX 10 on Windows XP seems to be getting momentum with frequent updates and good user-base support, developed by Russian software developer KM-Software the group is providing constant updates to the DirectX port for Windows XP ironing out bugs and glitches with every release, the port lets users play DirectX 10 only games and take advantage of latest improvements in DirectX 10 increasing the speed and quality of games and graphic applications on their Windows XP computer.
The developer also provides another handy utility named "KM-Software DirectX Changer" allowing users to switch between DirectX 10 and DirectX 9 without restarting the computer, the option to change DirectX version makes it possible to use DirectX 9 with older games and DirectX10 for newer games on Windows XP providing greater compatibility as required, the utility can also be used on Windows Vista and Windows 7 to switch off DirectX 10 and use older games on these new operating systems.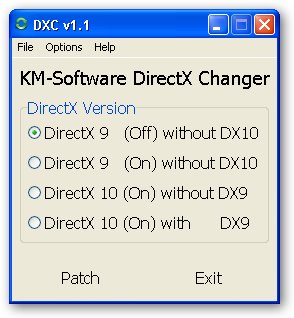 You can read more about the project and download the latest port from the official website here, alternatively there is yet another DirectX-10 port for Windows XP floating around internet named "Directx 10 NCT" having quite good feedback.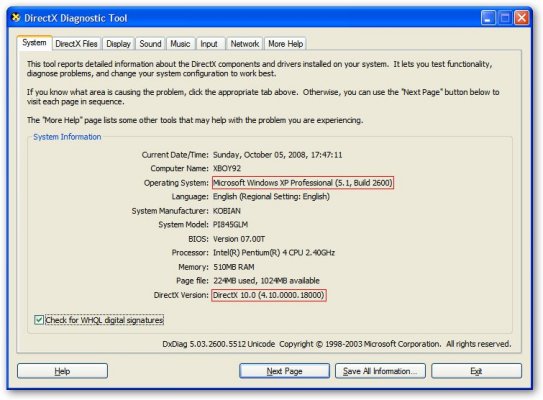 This is an unofficial hack of DirectX 10 and might be illegal and harmful to use, this is posted here for educational purpose only - Use at your own risk.