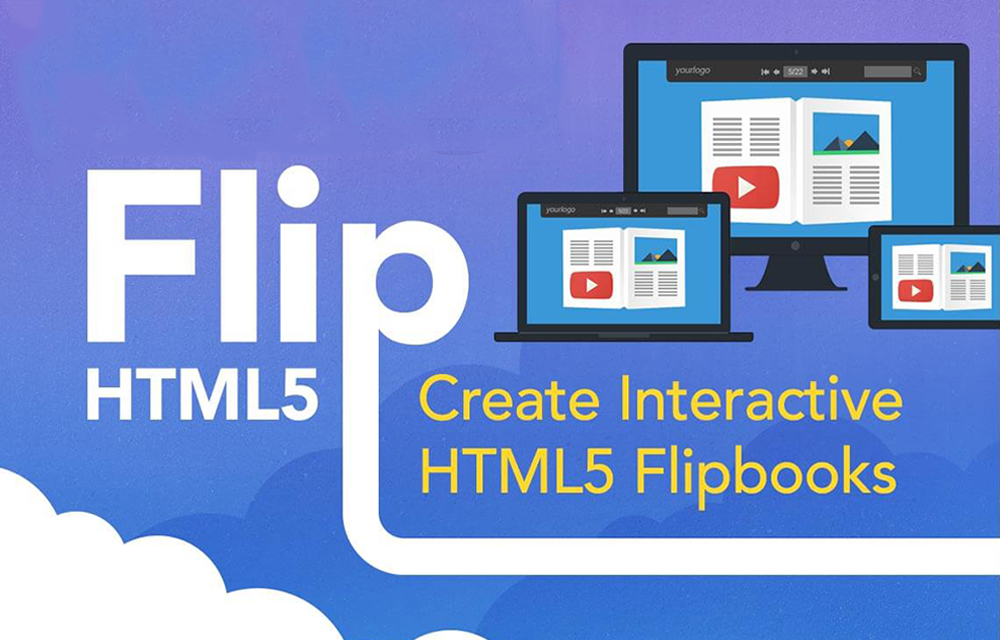 Flipbooks create a captivating reading experience to the target audience. Using the premier FlipHTML5 publishing platform, the captivating user experience is definitively achieved. This all-in-one flip book maker works across Windows, Mac and android operating systems. This digital publishing platform is bundled with features such as interactivity, branding among others. With this powerful capabilities, FlipHTML5 flip book maker is able to create high-quality content and is able to meet the fast growing market.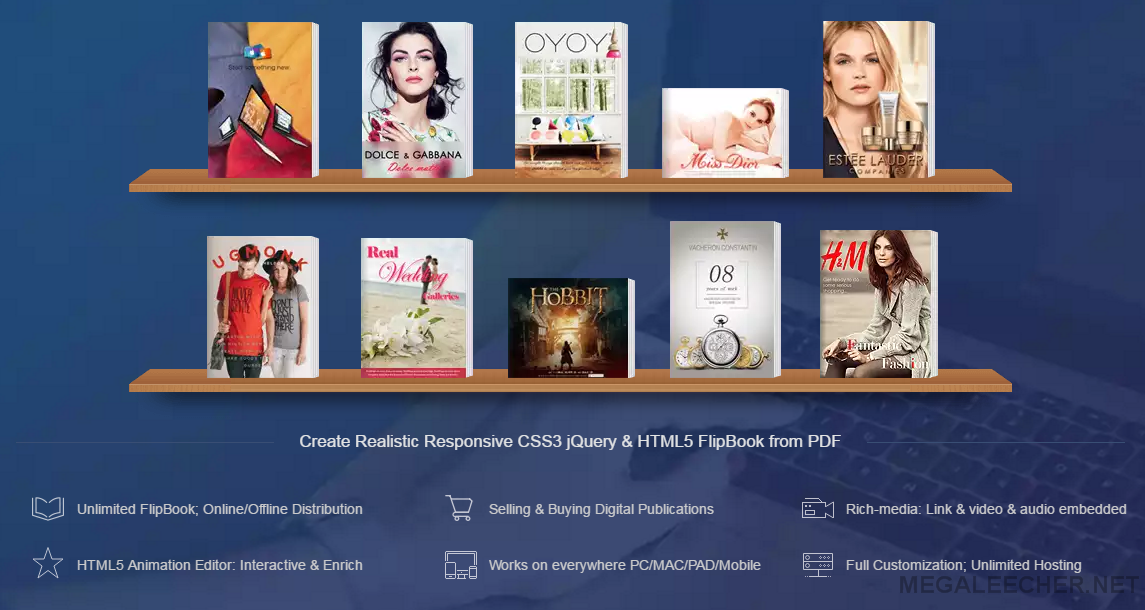 • No watermark flipbook publishing with no online and offline number limitation.
• PDF/images to flipbook in minutes.
• Powerful animation editor to make the flipbook vividly.
• Powerful Page Editor to enrich the content with multimedia.
• Able to custom domain for the FlipHTML5 online flipbook.
• Able to use the advanced event editor.
• Batch convert is possible.
• Online realistic bookcase to manage flipbooks.
• Office conversion.
• Integrate Google AdSense and add advertising banner.
• Secure: set permissions on who views the publication.
• Allows selling publications on FlipHTML5 platform.

Publishing
Publishing is what makes FlipHTML5 standout. This platform offers a bookcase to collects all your publications together and also you can embed them into your website. You can also create a personal homepage for your digital publications on FlipHTML5 for people to easily find and learn about your digital publications. Sharing your digital publications on social networks is possible and also search engine optimization can be applied to your Flipbook content. Statistics such as publication reads and homepage visits can also be accessed from the platform.
Interactivity
FlipHTML5 platform is highly interactive. You can upload PDFs and it converts them to digital publications freely. In order to work with MS Office documents and images, a desktop FlipHTML5 Client is required which is available to download. This platform offers pre-designed templates for fast and easy flipbook creation. You can choose from different styles that cater for your demands, or you can customize your own unique template. For interactivity in your publication, you can enrich your flipbook by adding animations with animation editor. There's no programming required. For an immersive digital experience, other media including local videos, YouTube videos, audios, photo slideshow and images, links, text, and buttons can be added to your digital publications using the page editor.
Branding and monetization
FlipHTML5 puts both your readers' needs and your own their priority. It offers you the ability to use your own banner and custom domain in place of fliphtml5.com. You can also make your own book logo for every publication to captivate your readers. Using the platform, you can sell your publications online and also generate revenue by using ads. This is achieved by either inserting Google AdSense or using an advertising banner.
Multi-output and Cloud
Digital publications can be published as ZIP, HTML and EXE formats. You can also create Joomla, WordPress and Drupal plugins for websites. Your digital content is also protected and secured from physical and logical failure, application error, unintended user actions and other failures that could result to data loss. This is done by the Cloud technology.
This is one the of best HTML5 Flip book maker, and the great news is that FlipHTML5 is giving away their Platinum Plan costing $25/month free for 3 months (worth $75 each) to our blog readers, just follow the instructions as below to grab your personalized flip-book make keycode.
1. Visit Landing Page: http://fliphtml5.com/special-offer/3-months-platinum-plan-giveaway-meg-3-21.php
2. Enter your email address; press the "GET THE CODE" button.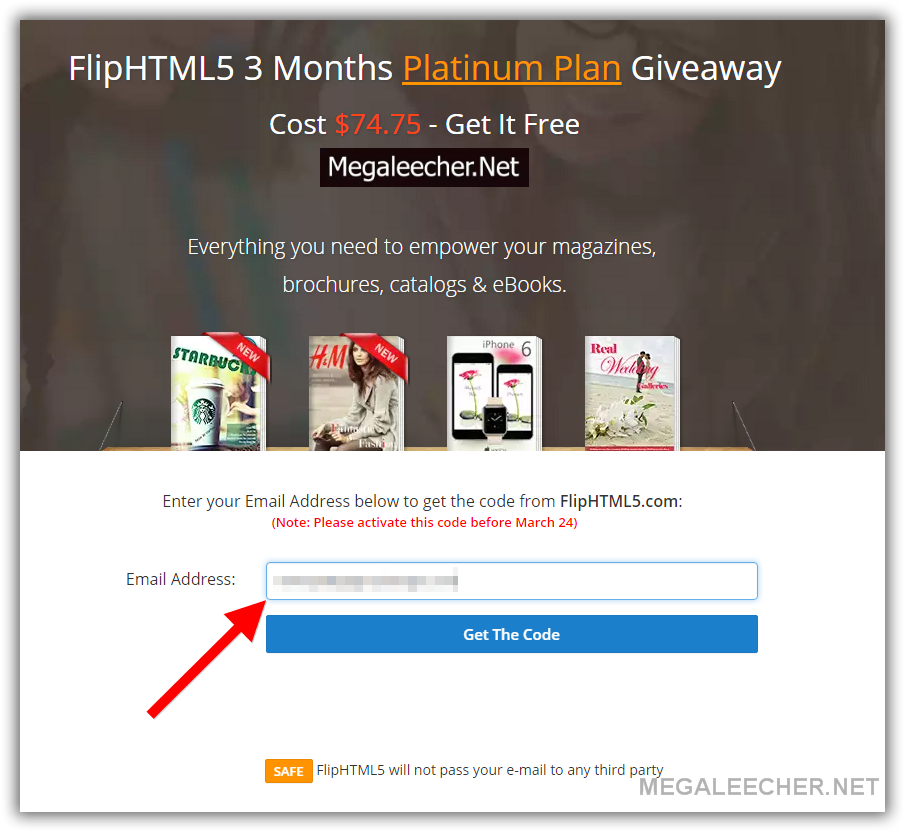 3. Create a FlipHTML5 account using the email address (or log in by using an existing one).
4. Go to http://fliphtml5.com/gift-card-exchange.php to activate your account with the exchange code on the sent email.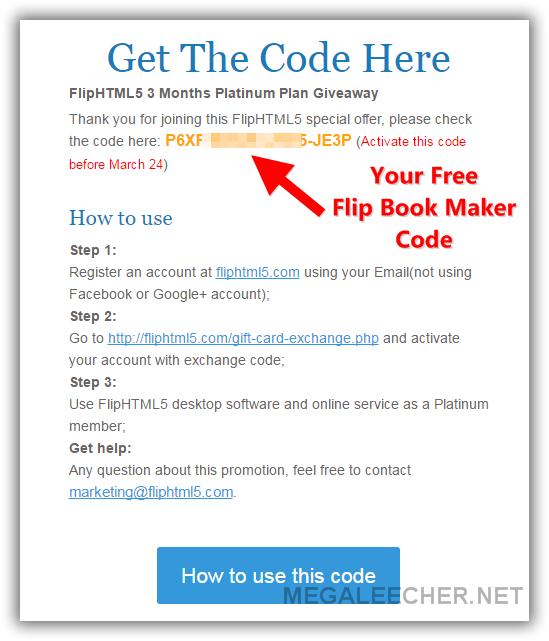 1. Free software update and free technical support
2. The license code should be activated .
3. The platinum plan is 90 days (3 months), for personal use.
4. All rights of this giveaway owns by FlipHTML5 Co.,Ltd
Windows: http://fliphtml5.com/download/flip-html5.zip
Mac: http://fliphtml5.com/download/fliphtml5.zip
If you have interest in getting the paid version and take advantage of any new features in the future, you can buy pro, gold, platinum plan with 20% OFF by using the coupon code: in this page: http://fliphtml5.com/fliphtml5-pricing.php before March 25th.