Microsoft has been planning to ship an free built-in anti-malware solution with Windows 8, and it seems we already have the product up for selected few users under beta-testing phase.
Microsoft® Security Essentials Beta provides users an fully functional antimalware application featuring regularly updated anti-malware database files for complete protection from viruses, spyware, and other types of malicious software's. More details and screen-shots after the jump.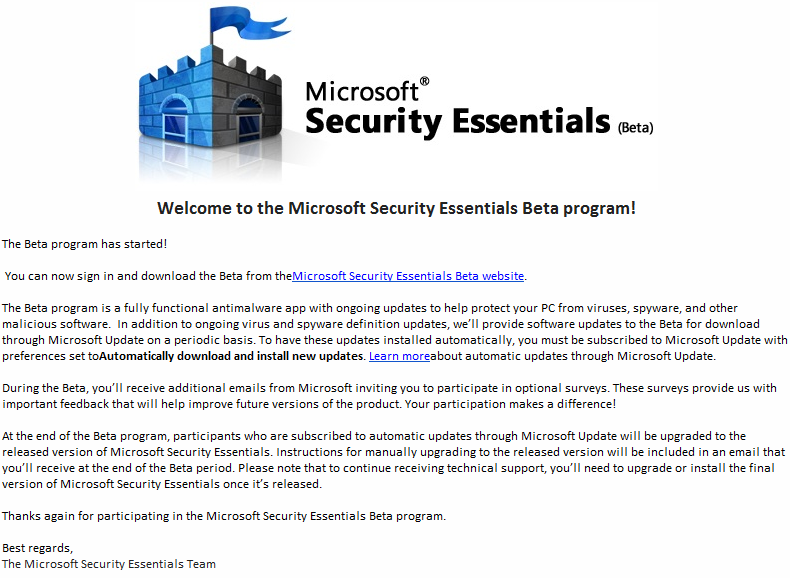 If you are a member of Microsoft Connect program and received the above beta participation email, you can grab the installer from the link provided in the email.
Once downloaded you can install/upgrade your existing Microsoft Security Essentials installation.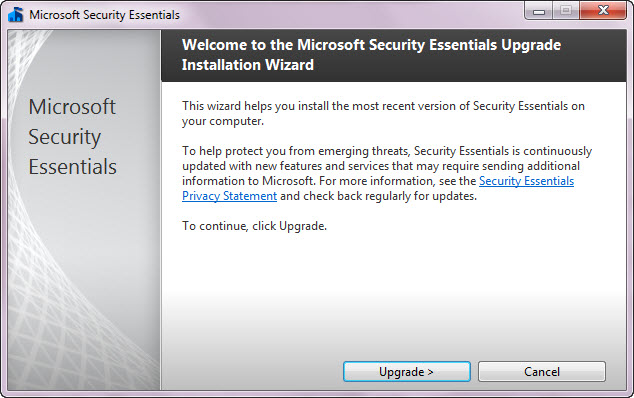 This Beta version of Microsoft Security Essentials includes the following new features and enhancements to better help protect your PC from threats:
Enhanced protection through automatic malware remediation: The Beta program will clean highly impacting malware infections automatically, with no required user interaction.
Enhanced performance: The Beta includes many performance improvements to make sure your PC performance isn't compromised.
Simplified UI – Simplified UI makes Microsoft Security Essentials Beta easier to use.
New and improved protection engine: The updated engine offers enhanced detection with cleanup capabilities and better performance.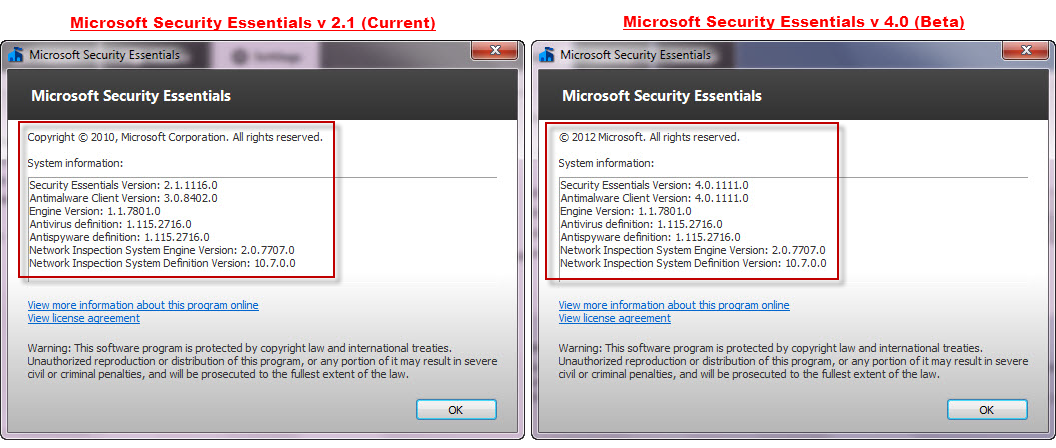 There is no word from Microsoft whether this is the upcoming free Windows 8 anti-malware solution or not, but I have a strong gut feeling it is.