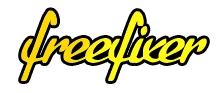 MalwareBytes and SUPERAntiSpyware are two popular and trusted free software's when it comes to cleaning of malware ridden computers, but these automated signature based scanners become useless when you are dealing with a little known malware not yet included in the anti-malware database or when the malware is smart enough to detect presence of these utilities and terminate them, in such cases advance computer users resort to manual removal of infected files by taking help from tools like ARSwp, System Repair Engineer, SpyDLLRemover and ATool to name a few - today I am going to share a pretty little known but excellent must-have utility dubbed 'FreeFixer' which provides everything you will be needing to detect and get rid of those hard-to-remove malware files manually.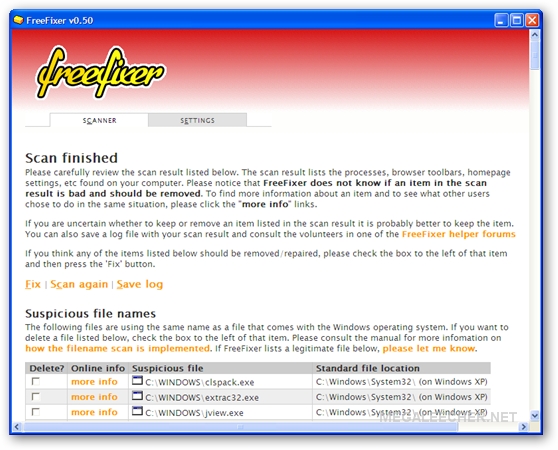 FreeFixer is an simple to use utility which allows users to scan and delete potentially unwanted files belonging to adwares, spywares, trojans, viruses and worms; unlike other signature based automated malware-busters FreeFixer simply scans all the places from where these malware gets loaded white-listing trusted known genuine files allowing advanced computer users to detect and remove unwanted files from getting loaded next time you boot your computer.
FreeFixer currently scans the following comprehensive list of locations to detect any non-legitimate file getting loaded with Windows :
Browser Helper Objects
Internet Explorer toolbars
Autostart shortcuts
Registry Startups
Processes
Hidden processes
HOSTS file
System policies
Suspicious filenames
AppInit_DLLs
Winlogon Notify
Application modules
Drivers
Basic Internet Explorer settings
KnownDlls
Services
TCP/IP settings
Namespace service providers
Transport service providers
UserInits
Shared Schedulers
NtLoad Startups
Shell Services
Boot executes
Windows XP Firewall Authorized Applications
Mozilla Firefox Extensions
Recently created or modified files
Shell settings
Files flagged in the definition files
Once scanned FreeFixer displays scan results labeling known trusted-file in green and others in white for user consideration and removal.
After research if user finds an unwanted file and selects it for removal FreeFixer will make sure the file gets deleted on next reboot before Windows gets loaded.
FreeFixer comes under a freeware license and is compatible with 32-Bit versions of Windows 2000/XP/2003/20008/Vista/7, the utility also has a support group where you can post your scan-logs and get help removing malwares - this utility is best in it's class and comes highly recommended in your removable-drive computer troubleshooting toolbox, I would be happy to see a smart anti-detection routine implemented like the one used by System Repair Engineer (random executable name and title) to avoid detection and termination by active malwares.