We have reviewed many free system maintenance utility suites and almost everyone one of them does the job decently, developed by a "Microsoft certified partner" company brand new entry to this niche "SlimCleaner" has something new to offer and that is to .
SlimCleaner comes bundled with a junk remover, system startup and service optimizer, uninstaller, shredder, Hijack Log maker and a window offering fast access to common "Windows System Tools".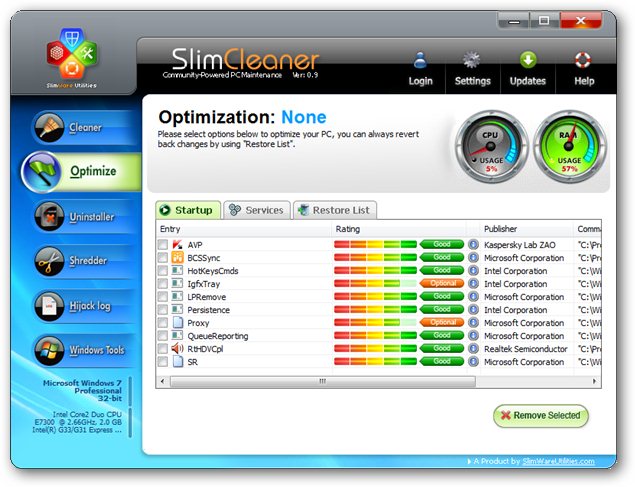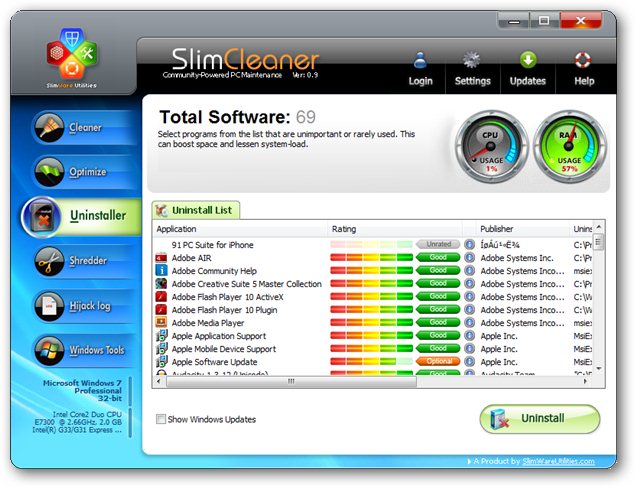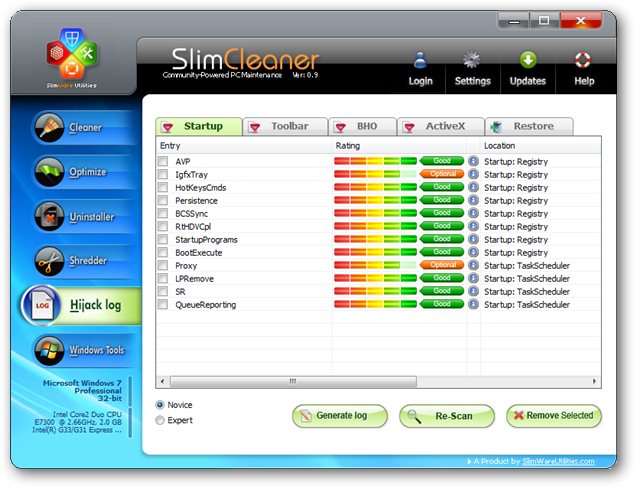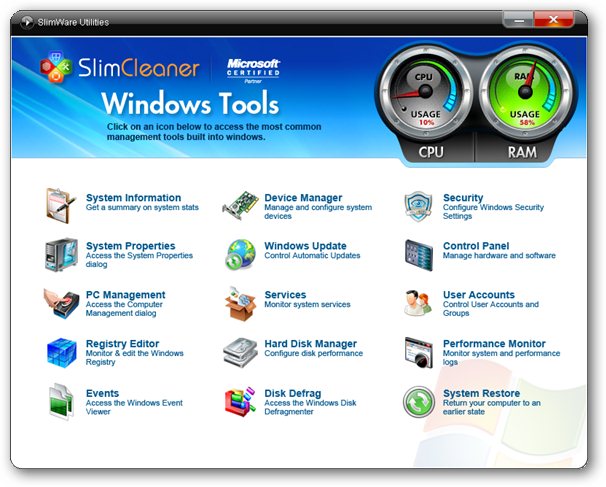 The utility is currently in public beta and is compatible with all versions of Windows, setup sizing 3.28 Mb can be downloaded from here.