We often have to share our removable disk drives with friends and colleagues making our personal data prone to misuse and theft, to sort this out all we need to do is to create an hidden, encrypted and password protected partition on our USB drive for saving our personal data safely away from public eyes.
Rohos Mini Drive is a free USB flash-drive encryption utility letting users create hidden and password protected partition on any removable storage device, the portable encryption tool offers "on-the-fly" encryption even in traveler mode securing data efficiently.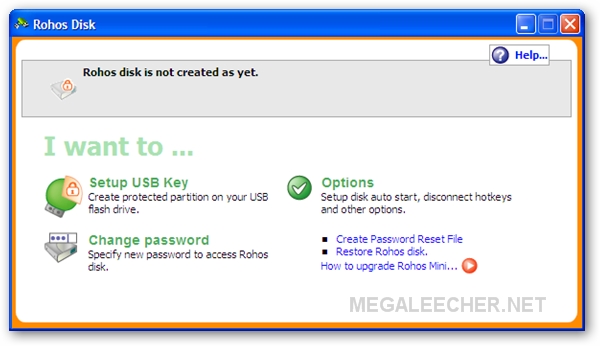 Using Rohos Mini Drive is very easy all you need to do is to create a hidden secured partition once on your drive and then use portable Rohos executable on your flash disk-drive to enter the correct password and access the content.
Download and install Rohos Mini Drive, Plug-in your USB drive to the computer and run the application.
Click on "Setup USB Key".
The program will auto-detect drive properties and suggest a configuration,however you can customize the partition size, disk letter and file system by clicking the [Change…] option.

Now enter a password and click on "Create disk".

Rohos Mini Drive will take some time and notify when the process gets completed.

After the process of creating Rohos disk is completed you'll see your disk details on Rohos Mini main window.

Portable Application allows working with a password protected partition on any PC, you just click on "Rohos Mini" icon on the USB flash drive root folder and enter the correct password to access your secured data.
If you want to encrypt and password protect sensitive data on your hard-disk drive CryptoExpert would be a good free choice, read our review here.