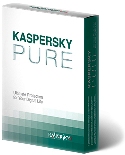 Kaspersky Lab has came up with a new premium security suite for PC users, interestingly named "Kaspersky PURE" the suite offers complete protection against digital threats, additionally providing complete backup and parental control features.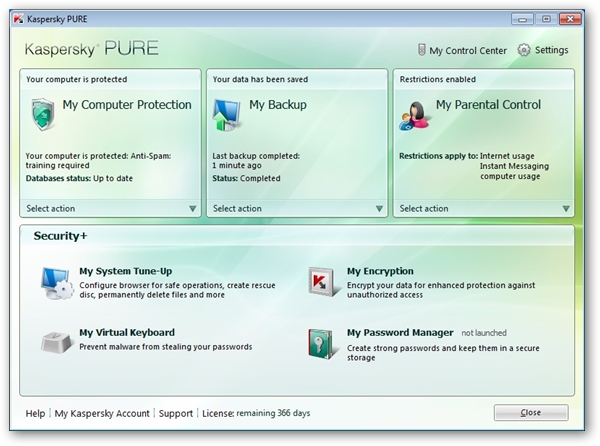 Kaspersky PURE has all KIS 2010 functionality, plus a host of interesting new features which prevent users from malicious content, digital-identity theft and spam effectively erasing any data-trail for maximum protection, the software also provides advanced backup tools, anti-phishing technology and a secure password management system coupled with an centralized security management interface for one-stop-shop for home network protection.
Kaspersky PURE has ALL of KIS 2010's tried and trusted functionality, plus a host of interesting new features
Full antimalware and anti-spam protection, including cutting-edge Sandbox technology for guaranteed safety Contains enhanced detection technologies!
My Control Centre allows centralized management of tasks, reports and updates, etc, from any networked PC NEW!
Password Manager can create, encrypt and store logins, auto-complete forms and has an inbuilt virtual keyboard NEW!
Advanced Parental Control and monitoring of user's Internet access, PC and application use and communications Contains unique, additional features!
File Shredder uses multi-pass technology to make deleted data unrestorable, even with sophisticated software NEW!
Data Backup & Restore assures your data's integrity. Set schedules, restore points and select backup media NEW!
Data Encryption maximizes security. Create, store and transfer data in password-protected, encrypted containers NEW!
If you are thinking why you need to shell out extra money for Kaspersky PURE which costs $79.95 in comparison to $59.95 for Kaspersky Internet Security 2010 and $39.95 for Kaspersky Antivirus 2010, here is a nice straight-forward feature comparison table :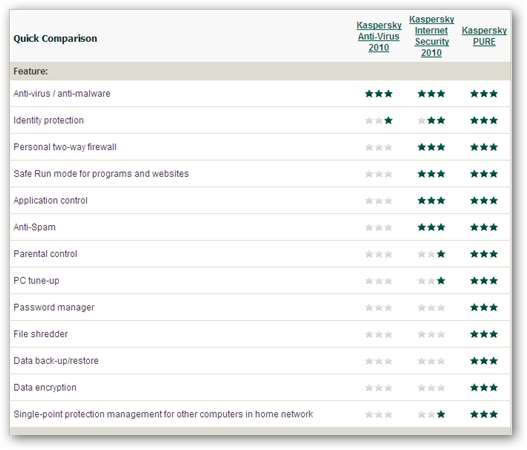 Like all other Kaspersky products you can download and install a 30 day trial license key for Kaspersky PURE as usual.