Microsoft has acted upon customer feedback and released the Zune firmware update 3.1 for all models of their Zune MP3 players, packed with exciting new features, games and usability updates this is a must upgrade for all Zune owners.

Zune Firmware 3.1 Update Features:
Navigational UI update for Zune Social.
Three brand new games Checkers, Sudoku and Space Battle.
New "like minded listeners" feature enabling Zune community users to compare their music taste with other users.
All new multi-player game mode using Zune Wi-Fi for existing Texas Hold 'Em Card game and New Checkers game.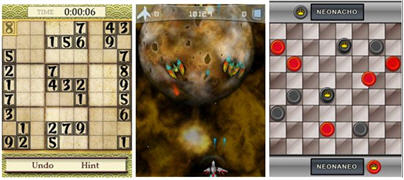 The new firmware update also brings performance and stability improvements to the device firmware and the PC application with better content synchronization and play-count reporting.
To download and upgrade to the latest Zune firmware, download the Zune PC application and upgrade your firmware.
Microsoft has also announced to slash Zune prices making it cheaper then rival Apple iPod Nano Mp3 player's, the new prices are as follows:
Zune 4GB - Prices slashed from $129 to $99.
Zune 8GB - Prices slashed from $149 to $139.
Zune 16GB - Prices slashed from $199 to $179.