After doing a small research out there, you will find out that you have plenty of file-hosting options. That's a good thing right? Yes if you are an uploader. But what happens when you want to actually download a movie or a game or your favorite song, only to find out that all 3 of them are hosted on a different provider? You have 2 options:
1. You buy 3 different premium accounts and hope all your future downloads are stored on those 3 file-hosters you just bought an account for. That's a good solution if you are rich and you don't care spending your money on premium accounts
2. You find a good multi-host service and buy a premium account there instead!
A multi-host service, like we have reviewed in the past, is a Premium service that connects you to all major file-hosters with one premium account!
We have found a new and upcoming service in this space: Linkifier.com. With one premium account at linkifier.com, starting at just $9.99, you can download from over . Moreover, you will enjoy premium speeds, utilizing the full bandwidth of your connection. Finally, their premium links work with all major download managers and accelerators – including IDM – and they have a plug in on jDownloader.
• Support for over 80 hosters including all major ones like uploaded.net, rapidgator.net, bigfile.to, uptobox.com
• Premium ultra-high download speeds
• No General daily limits! (some specific hoster limitations apply and you can know about them before you upgrade)
• Affordable prices starting at only $9.99 for a 30 days account
• Support for all major download accelerators including IDM
• Specified plug in for the famous jDownloader application
The good news is Linkfier is giving away 5 One-month accounts free under an EXCLUSIVE giveaway contest for our blog readers. Don't want to wait you can Register and start using Linkifier here >>>
To participate in this "free premium account giveaway" all you need to do is to :
- "Like and share this story on facebook" "Tweet" this giveaway.
- "Leave a Comment" below telling us "Why would you want this multi-hoster premium account?", make sure to enter a valid email-id under Email box in comment section so we can contact you to share your reward :)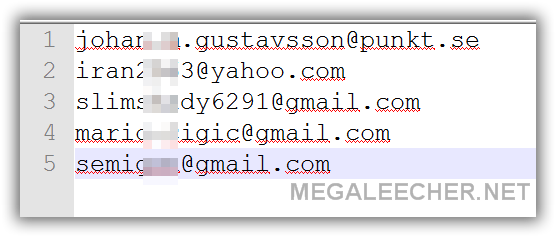 Special Offer for everybody else :
AERHJ-JGJKL6-456DS-564AS