With Windows 10 Microsoft has changed a lot of things and one of them is to not offer direct links to ISO downloads of the OS, when visiting the official Windows10ISO download page all you are offered is the option to download the "Media Creation Tool" which helps a user to create installation media but requires an active internet connection and restarts the whole process if interrupted in between. But here's a trick on how to grab the real direct ISO download links which you can download and save using a download manager of your choice.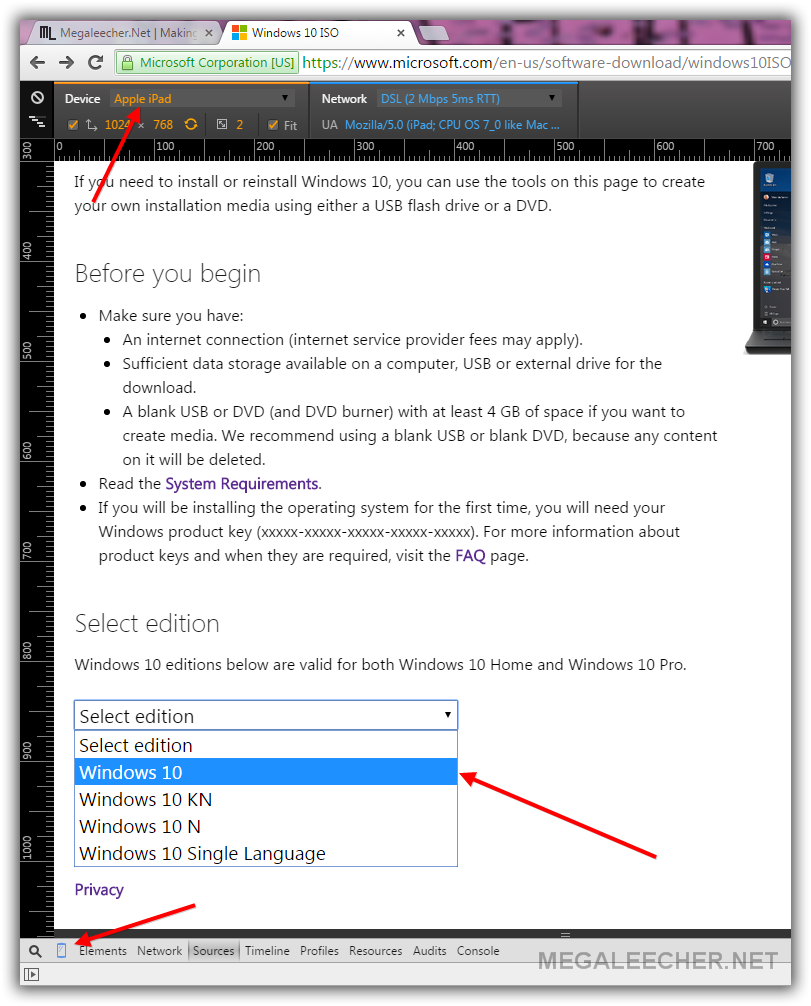 Open http://microsoft.com/en-us/software-download/windows10ISO in Google Chrome web-browser.
Open Chrome Developer Tool (press F12).
Click the Phone icon near the magnifying glass icon as pointed in the image above.
Chose iPad or any device you like from the drop down menu.
Paste the URL above and Press Enter.
You will be provided with an drop-down with various download options, Chose the Version you want and start Downloading. The links are valid for 24 hours.
You can also open the link on any non Micrsoft OS like Mac or Linux to get the direct ISO links.