PDFelement 6 is a PDF editor for Mac that provides various features to handle pdf documents from simple text editing to merging pdfs with vast sharing options such as Dropbox. PDF 6element for Mac gives you the robust functionality that will digitize your enterprise at a go. Unlike traditional Pdf readers, PDFelement 6 for Mac provides you tech-edged features such as PDF editing that will otherwise require scripting programming skills to achieve. PDFelement 6 besides offering simple text editing, it offers other features such as fonts and style to ensure your Pdf documents stand out. PDFelement 6 is fully compatible with the latest macOS 10.13 High Sierra.

Edit, annotate PDF fast like never before.
Create & convert PDF from/to other file formats.
Fill forms and sign contracts easily
Full compatible with macOS 10.13 High Sierra.

Converting PDF
One of the features that stand out in the PDFelement 6 PDF editor for Mac is its ability to convert files from other types to PDF and vice versa. This gives high flexibility of your documents to match the current requirements.
Merge Feature
The Merge PDF feature enables combing two separate PDFs something I couldn't do unless doing rapid editing of the script. The one-click feature means you could merge tens of PDFs at a go.
Image Editing
Images can make a big difference in your presentation as they make your content captivating. With PDFelement 6 adding an image to PDF has been made easier with a feature to make them fit right into your document without much hustle. Functions such as add, remove, copy or paste, rotate/replace/extract/crop images have made inserting images into PDF a walk-in park. I found the Extract feature amazing as it facilitates image reuse especially if you misplaced the original image you inserted into your previous PDFs. Copy & paste feature for images makes it easier for duplicate images to be added to various parts of the document. Initially, this would take me several minutes using a scripting language. Thanks to PDFelement 6 for MAC I can now do it with a click. Resizing images in a PDF is a vital component ensuring a balance between text and images for a perfect looking PDF.Resizing is hence a must do when adding an image. With the crop feature, you can now do it in seconds.
Security and Permissions
If you have a problem with sensitive info that would require security then PDFelement 6 is a good app as it enables password protection for your documents. Furthermore, permissions restrict who can have access to your PDF content making it easier to share documents without the drawbacks of having to send passwords in your organization hierarchy.
Editing
PDFelement 6 also provides many forms to help create a customized PDF for your organization. It gives full control to forms and makes task such a tax return form an easier task to do. It also provides many advanced features to control how a page looks. These include cropping, extraction, inserting, splitting and replacement. This enables high-level manipulation of the document in a few seconds. PDFelement 6 gives you features such as adding Comments, sticky notes and highlighting to make relevant information more accessible in the document. It also has digital signatures that make it easier to sign contracts anywhere near your device.
Sharing
The share option via Dropbox makes it easier to access your online documents anywhere.

• Clean interface
• Extensive editing features
• Highly accurate conversion

• Only PDFelement 6 pro version supports OCR

With 50 million customers rating, you won't be disappointed with this PDF editor. It has comprehensive features hence everything you need.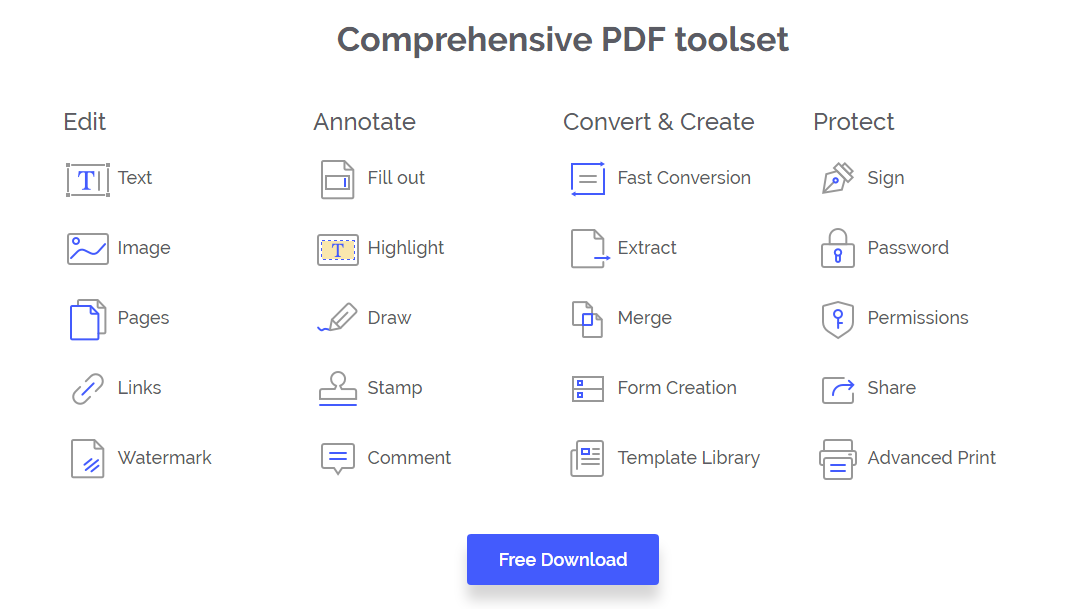 This is not all, Wondershare – the company behind the utility is also currently offering a contest where every eligible participant can get PDFelement 6 for Mac for FREE. Furthermore, if you write a review and publish on a school or an institution related website, you can be the next campus champion to win the big prize of $1000 Scholarship or Macbook Pro Click to get a sneak peek and join now!