PCWinSoft is giving away exclusive free copies of 1AVCapture to our readers, Priced regularly at $59.99 1AVCapture is the ultimate video and audio recorder and broadcaster software for Windows PCs. It can capture and record anything you can see and hear on your PC be it images, video, or audio from any source.
While, most similar programs that record video - only records video, but 1AVCapture is different in that respect, It also records audio alone so you can record songs from the Internet to WAV or WMA.
What else can I record with 1AVCapture? The possibilities are endless but here goes a quick list: Streaming video from inside websites and from inside media players, narrated tutorials of screen activity, TV tuner input, devices connected to the TV tuner card via S-Video or Composite or HDMI, you can record your webcam, you can record your preferred songs from the web, you can record your voice, and whatever else you can see and hear on your PC, 1AVCapture can take a copy of it for you.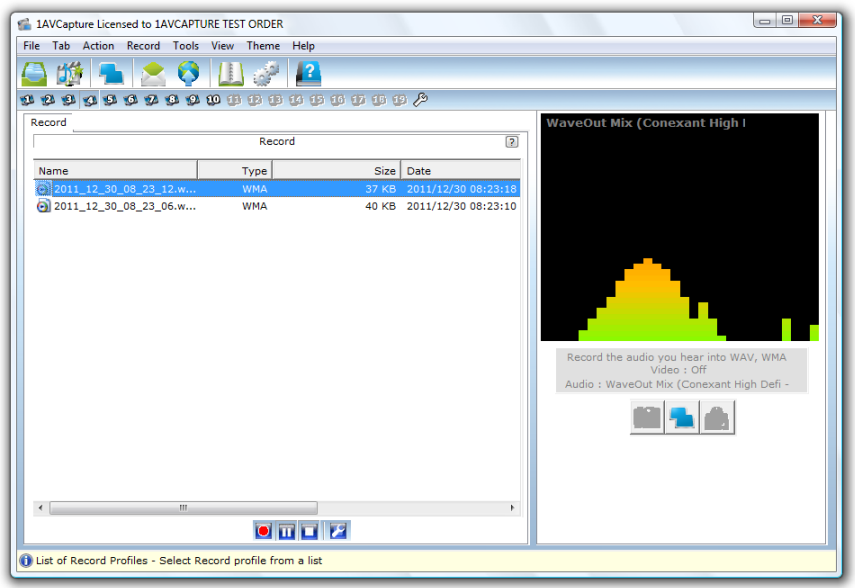 1AVCapture is also a powerful video and audio broadcaster: The program broadcasts real-time audio and video right from your PC to the World: You can broadcast your own podcasts, you can broadcast your desktop screen over the net for tutorial purposes, you can broadcast movies in high definition to your friends, and the best about it is that 1AVCapture is easy to configure, there are no command-lines, or codecs or parameters, you don't have to be an expert to get a professional broadcasting going: 1AVCapture works with Windows media profiles which are easy to configure and 1AVCapture allows you to edit profiles, create new ones, all within an intuitive user interface.