Google Chrome OS and the initial Google Chromebook device were not able to create any significant stir, the next generation of Google Chrome OS and devices are out now to in hopes to change that.
With release of all new Google Chrome OS powered ChromeBox portable desktop computing unit, it has once again proved how desktop computing future will be all about ultra-portable devices. Google is once again trying to get back into the desktop race with the new version of there "Google Chrome OS", to get the the job done the new features are better offline application capabilities and a more desktop like interface.
Apart from the new ChromeOS upgrade, the new "talk of the town" would be the portable ChromeOS powered desktop computing unit "ChromeBox".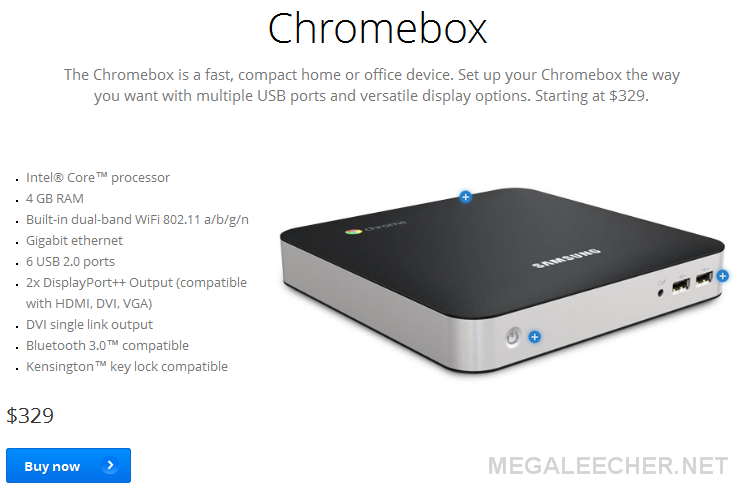 The new Chromebook boots in less than seven seconds and resumes instantly, to get this done Google is now using more hardware fire-power by adding Intel Core processors offering nearly three times faster speeds with hardware-accelerated graphics, multi-touch trackpad and an open-source firmware stack.