Technological advancements are happening in leaps and bounds and that growth affects nearly every aspect of society, including education. Tech can enhance the relationships between students and teachers by better measuring student growth and increasing communication. Education technology can even create connections between different schools and classrooms around the world.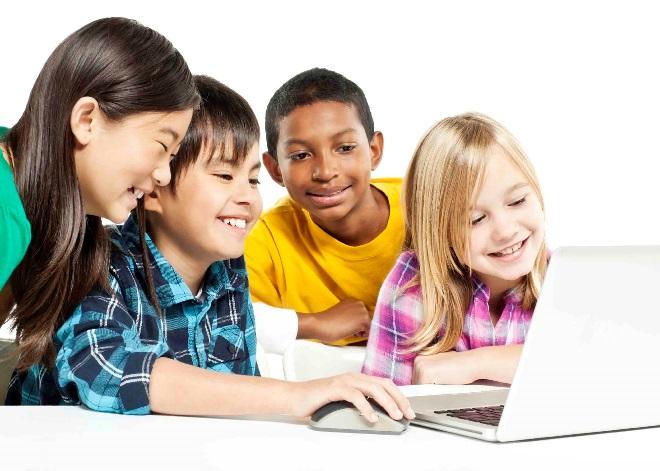 We're highlighting three digital tools that increase student engagement and enhance teacher effectiveness—three ways teachers can use tech to help their students.
Skype in the Classroom
No longer a mere internet chat tool, Skype has blossomed into a digital staple of many tech-savvy classroom environments.
The software facilitates video conferences with other classrooms, both within a school and across the world. Video chat tech enhances language education by allowing for classroom-based video pen pals, where students from different countries can practice speaking together. The virtual, face-to-face aspect lets students help each other with pronunciation and grammar, as well as conversation skills and expanding their cultural experiences.
Tech has expanded the educational opportunities outside of the traditional classroom settings, as well. Services like Preply.com allow individual learners to receive private tutoring online. Now, instead of the old methods like enrolling in night classes or buying a Chinese textbook to study at home, a student can Skype with their online Chinese teacher, a more individualized and affordable approach to learning a language.
Google Apps for Education
Thanks to Google's digital resources designed to enhance education, every teacher can now feel like Ms. Frizzle. Google's Expeditions App gives students the chance to explore the outer reaches of the planet, and even of outer space. Using the app, teachers take their students on virtual "field trips" to over 200 locations, including coral reefs and the surface of Mars. Already more than one million students have taken a VR (virtual reality) field trip with the Expeditions app.
Google Cast for Education is another app designed to expand virtual collaboration within classrooms. Google Cast allows students and teachers to share screens wirelessly, ensuring that every learner using the digital platform is up to speed on the day's lesson.
Probes, Sensors, and Smart Tech for Classroom Labs
Explaining the physics of motion, or detailing the why behind a precise chemical reaction, can be difficult to effectively describe to different students who learn with different speeds and approaches. Thanks to smart tech like motion detectors and thermometers, which register real-time changes in an environment and then draw computer models and graphs from the results of students' experiments, new scientific understanding happens visually as well as physically. The dynamic, computer-based representations of scientific experiments and test results better allow students to mentally process what they learn in the classroom lab.
The Right Tech Tools for the Job
From smartphones to tablets, the myriad forms of digital resources allow teachers and students to utilize the right tech for their unique classroom. Interactive technology enhances education in novel ways which seemed sci-fi dreams just decades ago. Students can access endless resources—like dictionaries or thesauruses—at the swipe of a finger. Where twenty years ago, a fourth grader's report on African Lions would have been based on a short encyclopedia entry and whatever few books the school library happened to hold, students today can read stories and even watch documentaries, bringing the subjects to life.
Online grading systems let teachers track grades and attendance, student progress reports, and email parents and students, all in real-time, accessible from anywhere. Thanks to new education technologies, communication is streamlined for greater efficacy and expanded for greater reach. Homework turned in online is no longer be "lost" or "forgotten." Tech can even decrease opportunities for student plagiarism by allowing educators a broader picture of student work.
Ideally, teachers can apply technology that helps them teach, rather than distracts from instruction. Tech analytics can also help educators track what works—and what doesn't—allowing teachers to focus on the most productive approaches to education.