Christmas is for Gifts, and here is our gift for you - a complete roundup of genuine software tools available for free under various Christmas giveaways.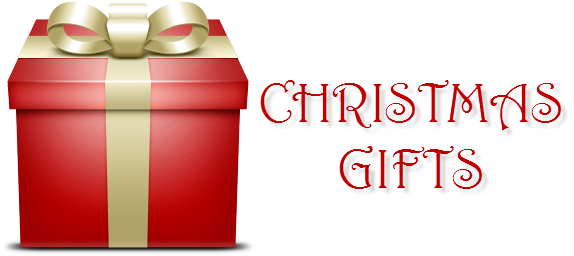 [HIGHLY-RECOMMENDED] - Returnil System Safe Pro - Returnil System Safe is built with the end-user in mind. It shouldn't be stressful to surf the internet or to download a program you really would like to try out. It uses a combination of antivirus, antimalware, system restore and a virtual system to protect your computer from all types of viruses and other malicious threats.
Returnil System Safe 2011 uses an advanced anti-malware and virtualization technology. It clones (copies) your operating system and creates a virtual environment for your PC. Instead of loading the native operating system, a clone is loaded that allows you to run your applications and perform your online activities in an entirely isolated environment. In this manner, your actual operating system is never affected by viruses, Trojans, malware and other malicious threats. To return to the actual operating system environment, you just need to restart your PC. While working in the virtual environment, you have the option of saving documents and files so that your data will not be lost when the system is restarted.
SpeedCommander 11 - SpeedCommander is a comfortable file manager. It builds on the proven two window technology and offers a multitude of exclusive features. Sort, copy, move or delete your files either using the keyboard or the mouse.

Grab the special no-key full-version setup from here, make sure to Click on the "Installieren" button and select "English" as the primary language. >>

DVD to iPod Converter - Watch DVD movies on your iPod anytime and anywhere. You need SnowFox DVD to iPod Converter. With it, you can modify specific settings, such as selecting subtitle and audio track, trimming and splitting DVD, and choosing the video and audio quality. Now rip DVD movies by the DVD to iPod converter into your iPod and just enjoy them, not matter which kind of iPods including iPod nano, iPod classic, and iPod touch, etc.
iMedia Converter for Windows - iMedia Converter for Windows is a total media converter which combines ripping DVD disks and converting audio and video files, making it easier for windows users to rip DVDs, convert videos (such as MP4, MOV, AVI, WMV, FLV) and extract audio from DVD and video for playback on mobile players like iPod Touch 4, iPod Nano, iPhone 4, iPhone 3GS, Apple TV, Zune, PSP, Creative Zen, Archos, HTC and other portable devices. Also it helps you remove DRM protection and wipe off restrictions from enjoying video and audio files. It gives a full support of Windows 7.
MAGIX PC Check & Tuning 2010 - Reliability, speed and stability are a must for anyone who uses PCs and notebooks on a daily basis, whether for work, to surf online, play games or edit videos. But PC performance does not depend solely on how old or how well equipped your computer is.

Grab free Registration voucher code from here and follow instructions >>.

Paragon Total Defrag 2010 - File system starts out with all or most of its files contiguous, and becomes more and more fragmented as a result of the file creation and deletion over the time. Thus files and their parts become spread all over the hard disk, which follows the delays in the hard disk work and further lower performance. Total Defrag 2010 is a new comprehensive product for total file system defragmentation and optimization. Built on original Paragon technologies, it performs complete low-level defragmentation that provides almost zero fragmentation level.
F-Secure Mobile Security - Mobile Security is a complete security solution for your smartphone. It helps protect the contents of your phone, enables safe mobile web browsing, and can assist you if your phone is lost or stolen.

Grab 6 month free Registration key-code from here and follow instructions >>.

VuePrint - Photographers, corporations and home users around the world use VuePrint to quickly and efficiently view and print images. VuePrint also includes features for cropping images, converting image formats, reducing the size of images for e-mail, and easily browsing through large collections of images (just press the space bar and backspace key).

VuePrint was first released in 1995 and has been used by millions of people around the world. It's now a free program - use for the serial number.

Funny Free Phone Call From Santa - Goto http://santashouts.com/ and use free-call coupon code santafw.
There should be many more offers out there, and if you find some interesting one's pls. do share in comments below for everybody to enjoy.