Make TP-Link MR3420 3G/4G Wireless N Router Work With BSNL ZTE AC8700 Evdo Modem
Submitted by Deepesh Agarwal on Mon, 05/06/2013 - 02:25
TP-Link TL-MR3420 is an beautiful 3G/4G Wireless N Router which allows sharing of high-speed 3G/4G CDMA/GSM data over WiFi and LAN, the router features an comprehensive list of supported USB data dongles and is plug-n-play compatible with majority of them. However, despite being shown supported the BSNL ZTE AC8700 EVDO modem refused to connect, even after using the latest official firmware from TP-Link's website it refused to connect while the modem get successfully identified. Finally, after getting the BETA firmware directly from TP-Link India's support desk it worked. Direct download link and process to flash this working beta firmware "mr3420v2_en_3_13_27_up_boot(121212)Beta.bin" is posted below.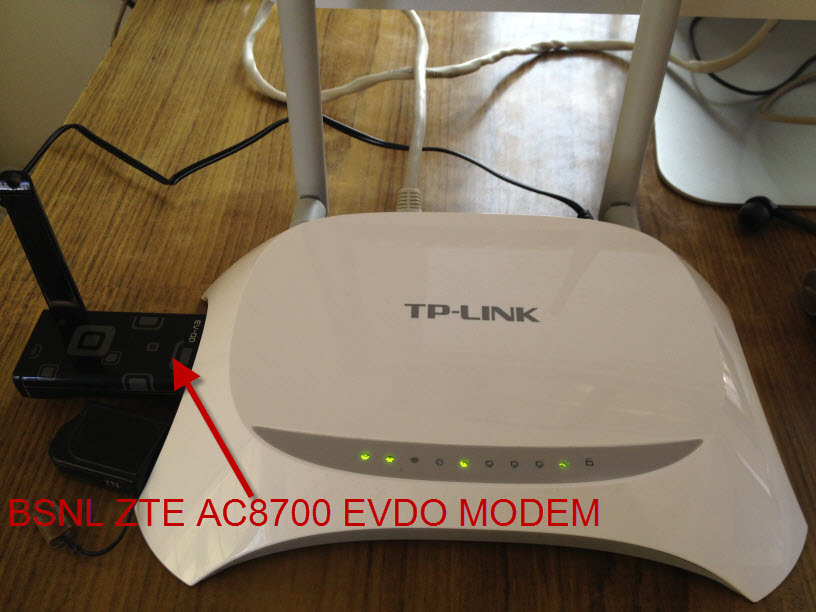 Download and extract the working beta firmware from - http://www.megaleecher.net/sites/default/files/images/mr3420v2_en_3_13_27_up_boot(121212)Beta.rar
Read carefully the firmware flashing instructions for your router and follow strictly to flash the BETA firmware downloaded in step above - http://www.megaleecher.net/sites/default/files/images/How to upgrade TP-LINK Wireless N Router&AP.pdf

Configure login access details of your BSNL EVDO modem and it should connect.