Free Calling Credit
Submitted by admin on Fri, 06/25/2010 - 15:08
Kaspersky is giving away free license of their "Kaspersky Mobile Security 9" mobile protection suite to celebrate Football Worldcup 2010 and now Skype has joined the celebration offering a full month of free calls to USA, UK and 30 other countries.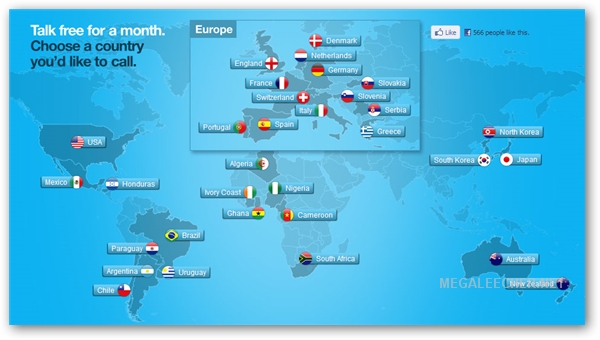 Submitted by admin on Thu, 09/27/2007 - 06:03
Lypp is offering free calls to Canada and North America till 31 October 2007, Lypp utilizes existing IM networks like Google Talk, iChat, ICQ, MSN, Jabber, AIM and Yahoo! to initialize group calls. To do so, users will send a command message to the Lypp IM bot with a command like: call [phone number, phone number, phone number]. Lypp will then call your phone and those of your friends, connecting all in a conference call.