Jailbreak
Submitted by admin on Sun, 05/27/2012 - 09:18
Good news for users waiting for the untethered jailbreak for Apple iOS 5.1.1, Chronic Dev-Team has now released Absinthe 2.0.1 letting users untethered jailbreak there iDevices running the latest iOS 5.1.1. Absinthe 2.0.1 is available on Windows, Mac OS X and Linux platforms and can be used for iOS 5.1.1 running on iPhone 4S, iPhone 4, iPhone 3GS, iPad 3, iPad 2, iPad, iPod touch 4G and iPod touch 3G.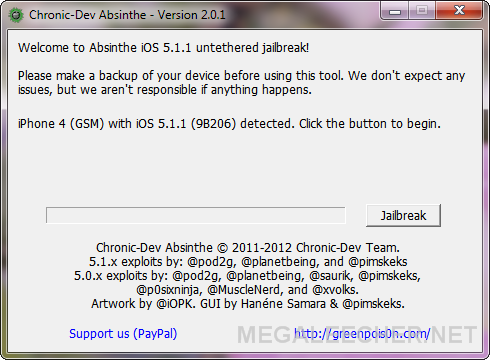 Submitted by admin on Mon, 01/16/2012 - 05:08
After giving users Corona - The untethered jailbreak for A4 CPU based Apple device running iOS 5.0.1, pod2g has achieved another milestone by jailbreaking the newer A5 CPU based devices like iPhone 4S and iPad2. For now a video is posted demoing working iPhone 4S jailbreak running iOS 5.0.1, there is no ETA provided for the public release but an release is expected soon.
Submitted by admin on Wed, 01/04/2012 - 11:03

After giving us the much awaited untethered jailbreak for A4 CPU powered Apple devices running iOS 5.01 - "Corona", pod2g has tweeted some great news for Apple iPhone 4S and iPad 2 users running iOS 5.01. According to the following tweets pod2g not only informed everybody that he has made significant progress towards untethered jailbreak for A5 CPU powered devices but also green-signaled users to go ahead and upgrade there iDevices to iOS 5.01.
I made a step today for the A5. With some luck we could expect a release in a week.

— pod2g (@pod2g) January 3, 2012
Submitted by admin on Tue, 12/27/2011 - 11:18
A very good news for everybody using the "Tethered" or "SemiTethered Jailbreak" as finally the wait is over and we now have a Untethered Jailbreak for iOS 5.0.1 (no need to connect your device to a computer while rebooting), dubbed Corona 5.0.1 Untether the very small 44.6 KB only cydia tweak is all you need to get the untethered jailbreak on your iOS 5 apple device. Supporting all supported A4 & lower Apple devices (iPhone 4, iPhone 4 (CDMA), iPhone 3GS, iPad 1, iPod Touch 4G & iPod Touch 3G), this userland jailbreak is courtesy of pod2g.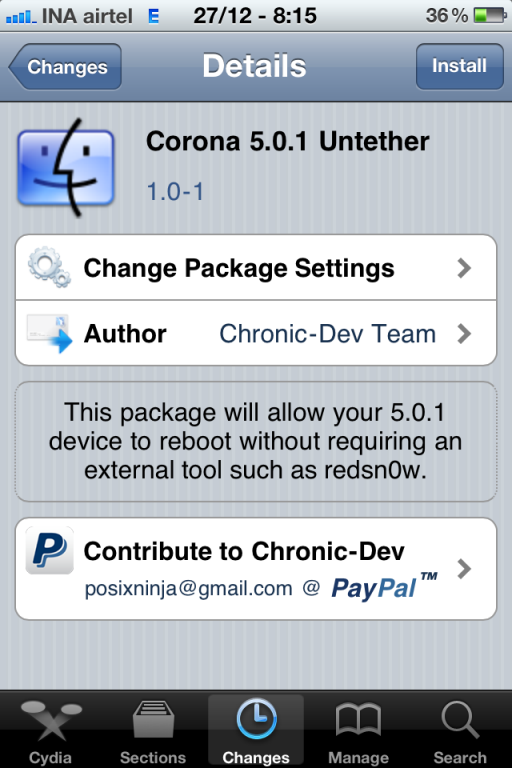 To install follow the simple instructions ahead.
Submitted by admin on Sun, 12/18/2011 - 07:19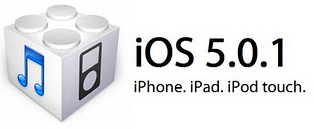 We all are eagerly waiting for the untethered iOS 5 jailbreak, and after the initial announcement by pod2g, some very good news is coming from his end as he confirmed tested, working untethered jailbreak on Apple iPad 1 and iPhone 3GS running iOS 5.01. This basically means that his untethered jailbreak exploit is successful and after proper testing all pod2g needs to do is to package his code and release it, users can definitely expect this as an Christmas gift soon from pod2g soon.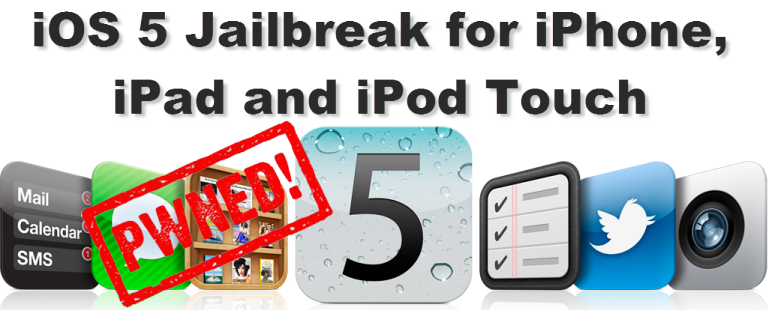 Submitted by admin on Mon, 12/12/2011 - 01:45
Despite some good signs on untethered jailbreak for iOS 5, there is no iOS 5 untethered jailbreak as of now. But thanks to a new tweak "SemiTether" at "Cydia" users can now boot their iDevices running jailbroken iOS 5 without needing a computer.
The semi-tethered jailbreak allows users reboot anywhere but with some limited functionality, "SemiTethred" users can use their phone, text, and many other features but will mostly sacrifice the "Cydia" tweaks which require a usual "Just Boot" re-exploit using "redsn0w".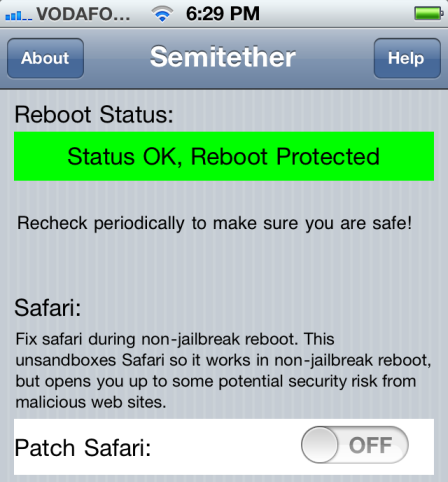 Submitted by admin on Sat, 12/10/2011 - 02:38
We shared an step-by-step guide on how to perform the tethered jailbreak for iOS 5.0.1 yesterday, and now some good news is coming from iOS developer "@pod2g" as he demonstrated the much-awaited, first-ever "untethered jailbreak for iOS 5" (untethered jailbreak allows users to reboot their devices without connecting to a desktop computer) publicly on video.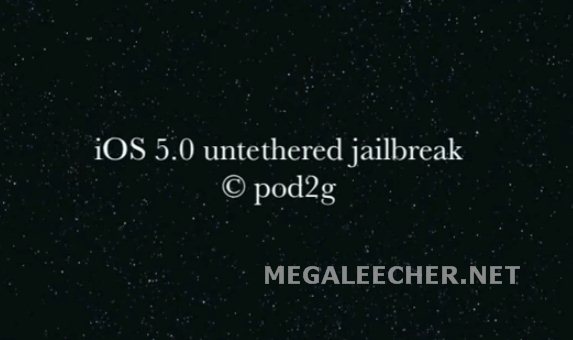 The recently uploaded video by pod2g shows an jailbroken iPod Touch 3G running iOS 5.0, with an untether exploit in iOS 5. According to pod2g the exploit found by him is an "userland exploit", meaning we could soon see an easy-to-use browser based jailbreak. pod2g will now try to jailbreak 5.0.1 and then start working on the iPhone 4, iPad 1, iPod Touch 4G, iPad 2 and iPhone 4S untethered jailbreak.
Submitted by admin on Fri, 12/09/2011 - 08:08
Apple iOS 5.0.1 update is out now and so is the redsn0w jailbreak, follow the detailed step-by-step instructions below to get your iOS 5.0.1 install jailbroken and install Cydia.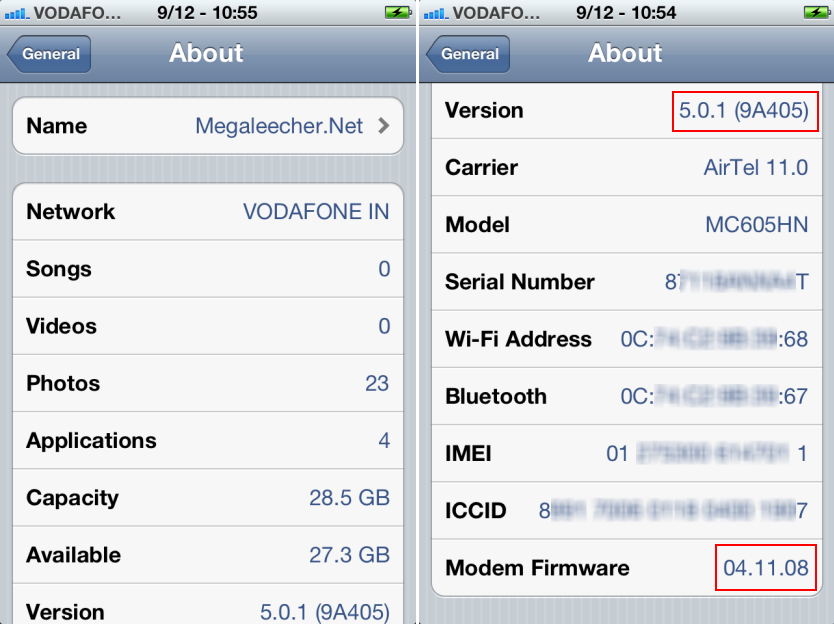 Submitted by admin on Sun, 10/24/2010 - 10:44
Apple iPhone 2G is a legacy now but is still used passionately by many, if you also own one and the device is stuck at the boot logo or entering into a recovery loop failing to let the device start here is a step-by-step tutorial on how to get things back on track.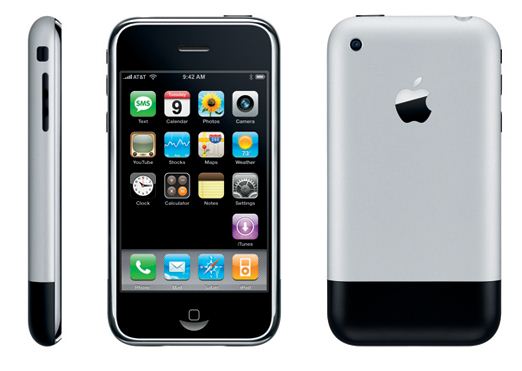 Submitted by admin on Wed, 11/04/2009 - 14:52
As expected whizkid GeoHot's iPhone carrier unlock for baseband 05.11.07 dubbed blacksn0w is live now and user can now safely upgrade to the latest iPhone OS 3.1.2 having baseband 05.11.07 via iTunes and still get the carrier-unlock using blacksn0w and jailbreak through Blackra1n RC3 utility.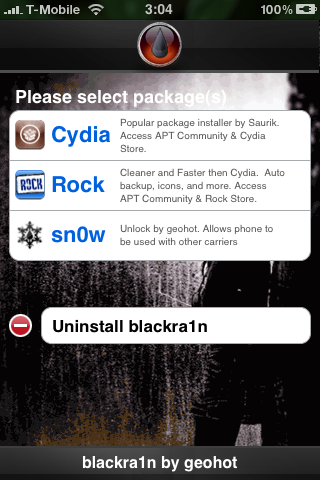 The latest Blackra1n release is available for both Windows and Mac getting the job done in just 15 seconds, it now also supports Hacktivation which means now you don't need the official SIM to activate your iPhone using iTunes.