Leaked version of Microsoft much awaited Windows XP Service Pack 3 (SP3) is available for download, This particular Service pack was made available to a small group of testers from where it got leaked and made its way to other websites.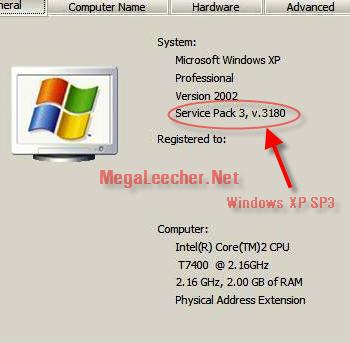 340 Mb in size Microsoft Windows XP SP3 Build 3180 contains all the critical hotfixes and updates since Windows XP SP2.
This particular download can be considered a pre-beta release and should only be installed by experienced users and for testing purpose.
This preview pack contains log-on improvements and various network fixes.
The Download Link was removed due to complaint received from Microsoft stating it as a copyright violation. This action clearly indicates that this release can be dangerous to try and Microsoft does not want users to download files from untrusted sources.
HACK TO DOWNLOAD WINDOWS XP SP3 RC1

XP SP3 Officially released, Click to download using direct link >>