Putty and WinSCP are two most popular free tools to work with Secure Shell (SSH), I have used both the tools occasionally for past few years but for some reason started to received "Access Denied" errors with "Using Keyboard-Interactive Authentication" prompt as I tried everything to make sure I am using the right login and password combination but nothing worked.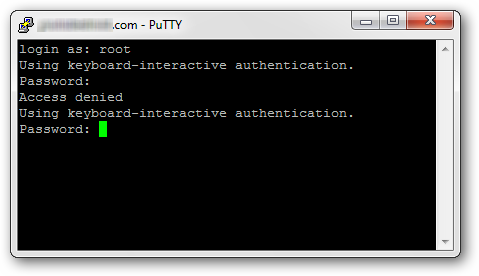 After researching on Linux forums, every solution I found asked to setup and use automated password-less SSH connections by generating private and secure keys on both sides of connection to solve the issue. But I tried a different and very simple approach and surprisingly it worked fine, to solve the issue all you need to do is to use the "putty.exe" command-line version as shown below.
putty.exe -l [LOGIN] -pw [PASSWORD] [HOST]
You can also create a batch file as shown below to automate the process.