Portable Document Format (PDF) has became the De facto format for online document exchange thanks to its software, hardware, and operating system independent nature, today we will be sharing a new online service allowing users to upload, fill, share and receive filled form data online for free.
As the name suggests free online service FillAnyPDF enables users to upload PDF files and let them edit it online allowing them to input data anywhere in the document, once uploaded users can share the PDF-form link so others can fill and sign it online without requiring any software.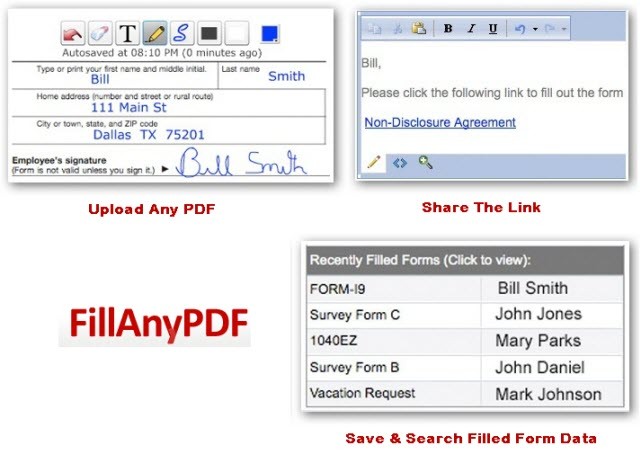 The great part is that any PDF form can be used, even if it is not "interactive" or editable, once uploaded you can share the unique link provided with your target users and make them fill the form online automatically tracking and collecting the results, this is great utility for receiving form based feedback online.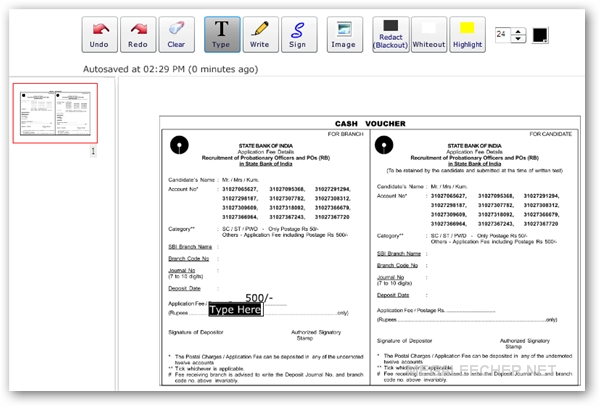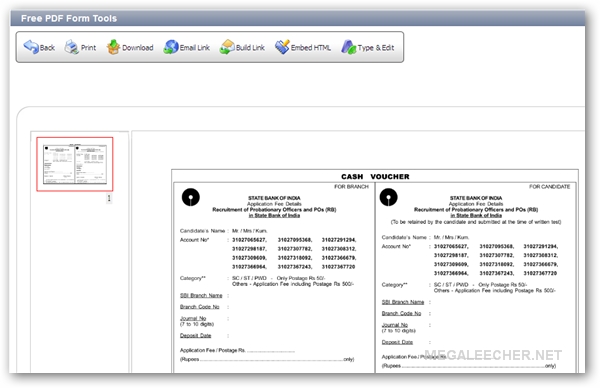 If your work requires you to email your customers PDF forms and ask them to print it, fill it out, sign it, scan it, and email it back than FillAnyPDF is a must try highly recommended service for you.