Cydia - the iPhone application which allows users to browse and download unofficial/unapproved iPhone applications, themes, ringtones and mods on their jailbroken phones is a must use if you intend to enjoy the full potential of your iDevice in ways Apple does not allows you to do by default.
If you are missing the Cydia fun because you don't have a working data plan or Wi-Fi connection on your iPhone or simply because it's a pain to use it on the phone, here we have an awesome utility Cyder II which allows you to browse, download, manage and synchronize data with Cydia from your desktop computer.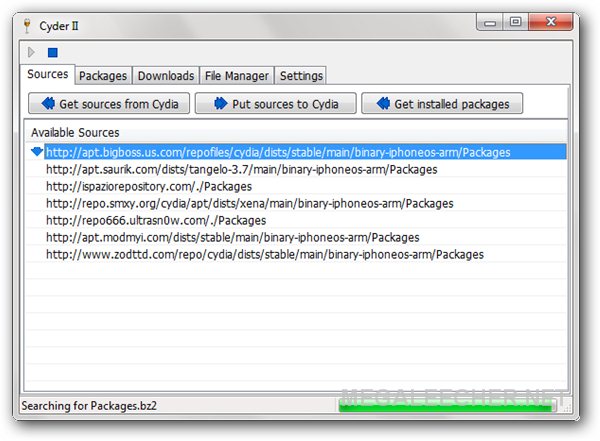 Cyder II - the free Windows utility lets you perform following tasks :
Add, Remove and Edit Cydia repository sources
Refresh repositories
Browse and search repositories
Download applications with all dependencies in a single-click
Synchronize changes and downloads to and from Cydia
Support to transfer downloads to Cydia Cache or Auto-install folder
Cyder II is straight forward to use and requires no installation, below are few screenshots to demonstrate how to download and install ultrasn0w unlock without an active internet connection on your iPhone.