As quite expected Microsoft's automated computer forensic utility COFEE (Computer Online Forensic Evidence Extractor) meant for law-enforcement agencies got leaked on internet and is now readily available on torrent portals and file-sharing websites.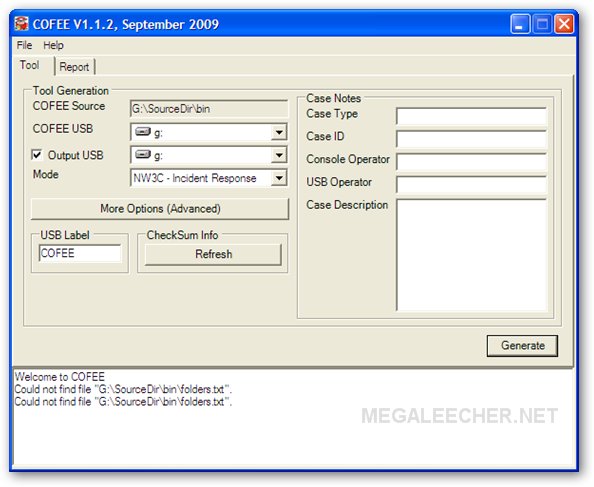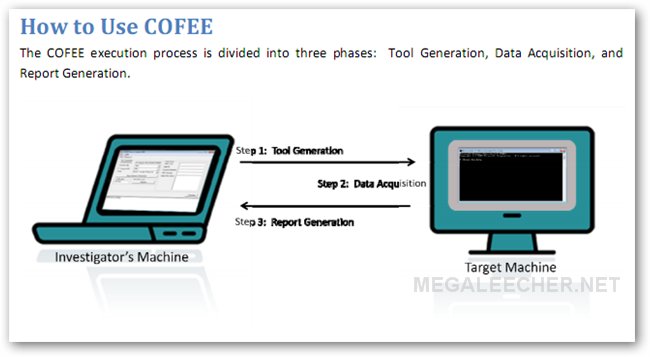 The utility is designed for crime-investigators allowing quick and fully-automated extraction of forensic data from computers suspected of containing criminal activity evidence letting investigators search through data on-site, the utility is provided for free by Microsoft to law-enforcement agencies world-over in a USB device which executes more then 150 commands to collect forensic data offering features such as the ability to decrypt passwords, search the computer's Internet activity, and analyze the data stored on it even including the data stored in volatile memory.
Leaking of such utility in wrong-hands can be a privacy nightmare but once out on the internet it can't be contained, torrent's of COFEE are already up at popular file-sharing portal ThePirateBay and it seems malware authors are once again ready to grab another opportunity to get into your PC's with fake uploads of COFEE.