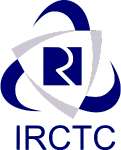 Indian Railway Catering and Tourism Corporation (IRCTC) provides an online railway ticket booking facility but thanks to the sheer traffic to this website the service is busy and unresponsive most of the time. Despite being the world's largest rail network, getting an Indian train-ticket is something not so easy, and we have shared tips and trick to make the experience most efficient for our readers like - better alternatives to IRCTC website, Rail inquiry by SMS, Auto PNR tracking and update by SMS and trick to get your tickets faster with better chances to grab tatkal quota.
While there are commercial software's like SoftValley Tatkal Reservation to get your tickets, here is something every user can do legally and without paying anything by accessing and booking via IRCTC website but using the alternative, faster way.
The trick is to use the mobile website of IRCTC to book your tickets, the mobile website loads faster and is very simple to use letting us get our reservation fast and easy.
To get this working on your desktop computer install the "user Agent Switcher" addon for Firefox or Chrome.
Now, change your browser identification string (user-agent) to a mobile one, like iPhone.

Your desktop web-browser (Firefox or Chrome) is now recognizable as a mobile browser, open https://www.irctc.co.in/mobile website now and you should get the mobile website.

Use the simple, clutter-free, fast loading navigation to complete the booking.

This is something definitely better then the slower desktop website, also it seems a different server is used to cater to mobile users resulting in faster access to all the information from backend.