We have covered the solution to fix White Cydia icon after jailbreaking issue earlier, but I encountered a different transparent/invisible app icons issue after jailbreaking my friends Apple iPhone 4 using redsn0w. After trying various options I finally figured out the solution as shown below.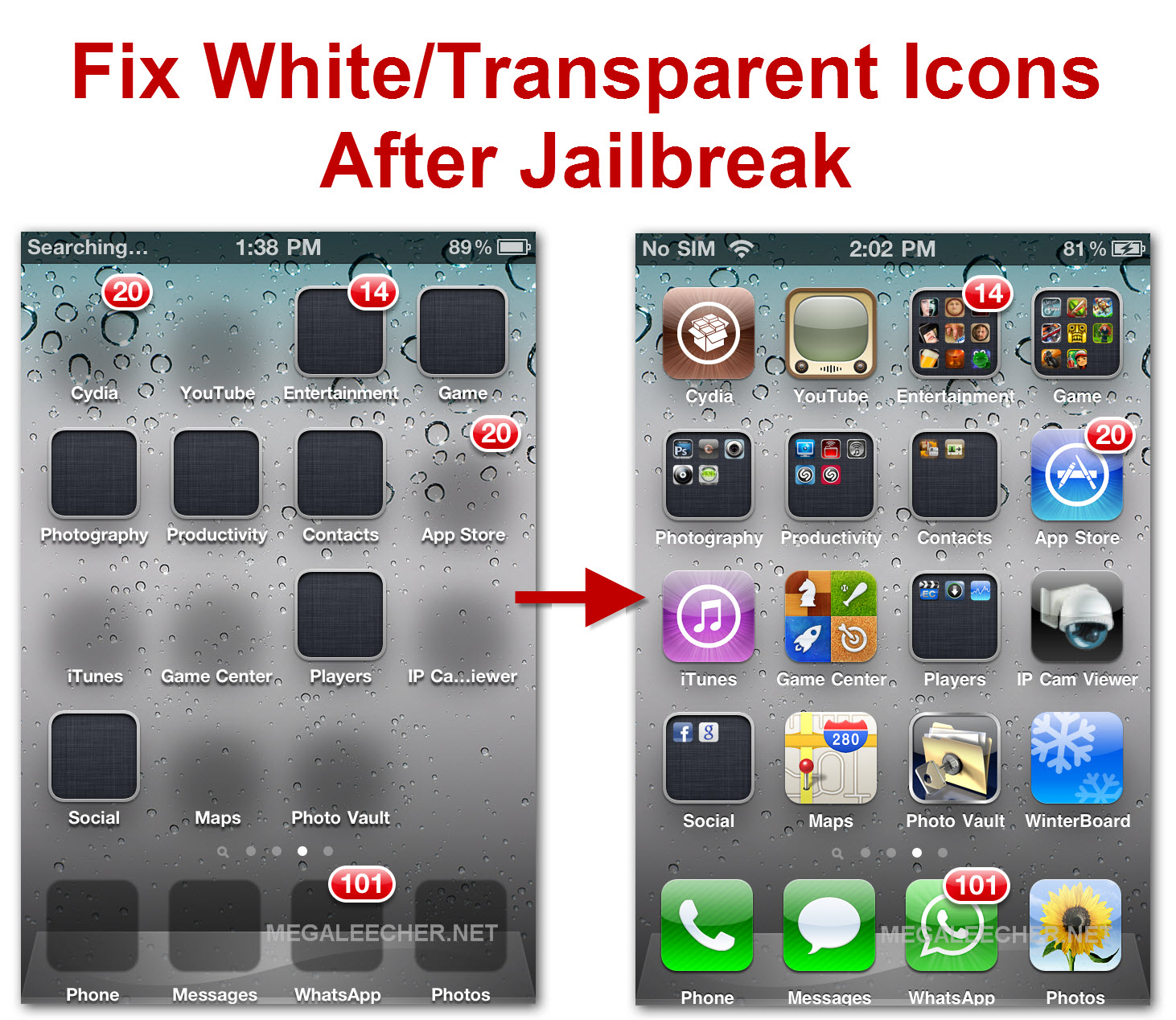 Use Cydia app 'iRetiner GUI' (BigBoss repo), Navigate to "options" tab and use "fix white icons" button.

Use "SBSettings" -> "System Options" -> "Fix User Dir Permissions" -> "Fix Me" button.

Use iWipeCache cydia app (modmyi repo) to clear your SpringBoard Cache ensuring images from themes work with WinterBoard.

And finally the solution that worked for me was to install the missing Winterboard package from Saurik's repo.