We're all busy these days… and with the advent of the Internet, we're even busier! As a result, electronic devices have become a huge part of our lives - a can't-live-without commodity! This comes as no surprise, as they help us do practically everything. Whether it's keeping up-to-date with friends, family, and events, tuning-in to music sites, browsing through our favorite sites, scheduling, or storing things we need them!
The problem with most devices is that they come out with one-size-fits-all standardized settings. This means that 'you' the user have less control over your device, making it harder to get things done the way you want to.
The new way of doing things is through 'Personalized Task Automation'. This is where Ellp comes in. There are many automation programs out there, but this particular tool is unique! Ellp automates everyday device tasks around your specific needs.
Ellp is an all-in-one downloadable platform that allows you to connect and automate things you do on your device every day in an easy way. The tool comprises of a selection of cards, called Ellp cards. These cards are based on a number of categories including storage, internet, social media, power, performance, security, multimedia, privacy and more.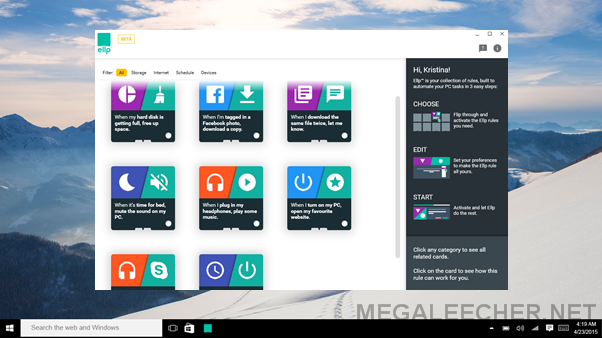 The cards are very easy to use. All you have to do is select your favorite Ellp cards and customize them to your liking. Once you've set them up, simply switch on the activation toggle to start automating. Ellp runs silently in the background, only alerting you when an action is required from your side.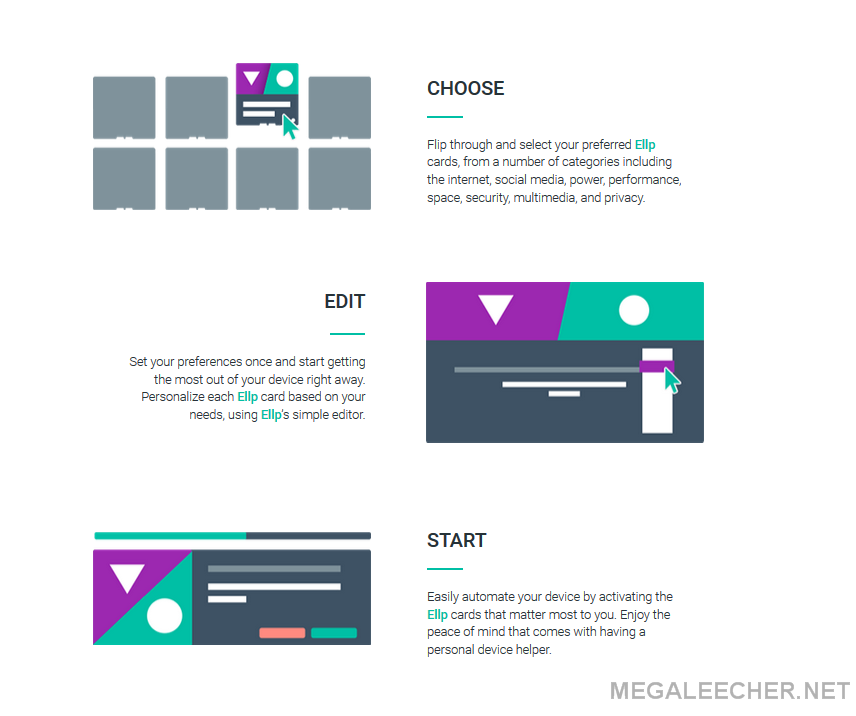 Say you want to automate your PC to automatically save your Facebook tagged photos to a specific location on your device, you can! Just select the Facebook card, sign-in to your account so Ellp can locate your photos, and then choose the folder you want your photos to go to. Switch the activation toggle on once, and from then onwards any newly tagged photos will go directly to your designated folder. Voilà! It really is that simple.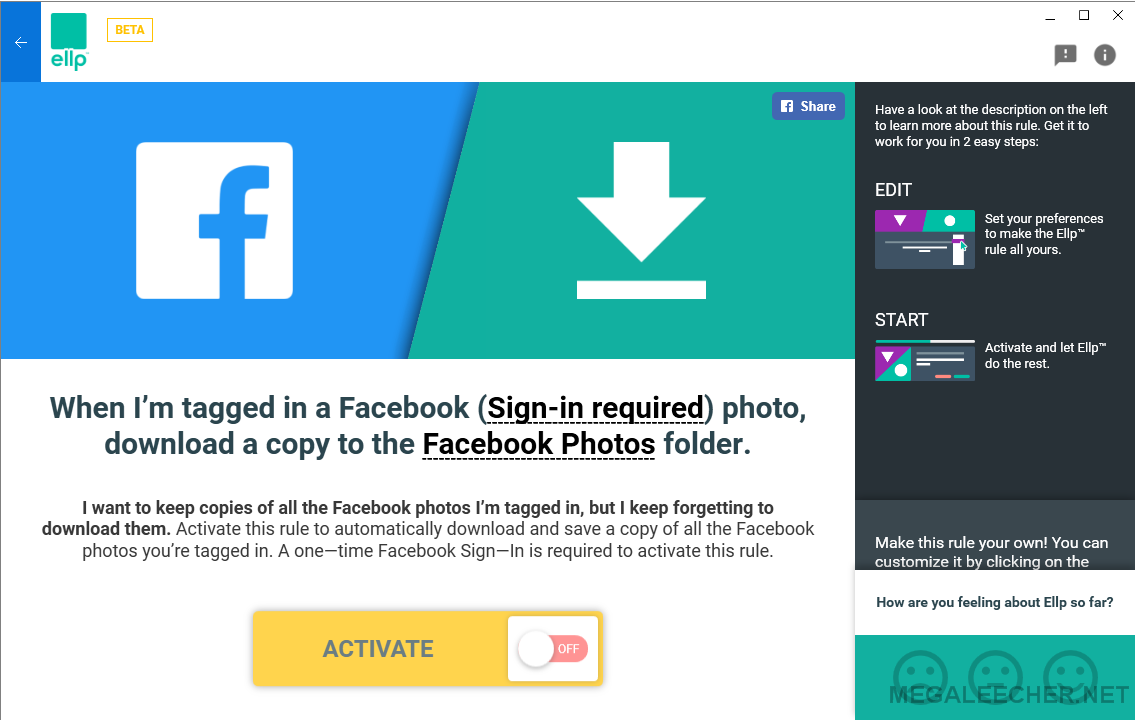 ● When my hard disk is getting full, free up space.
● When I download the same file twice, let me know.
● When it's time for bed, mute the sound on my PC.
● When I plug in my headphones, play some music.
● When I turn on my PC, open my favorite website.
● When I plug in my headphones, open Skype.
● When it's time, turn off my PC.
For the time being, Ellp is available to all Windows (Vista, 7, 8, 8.1 and 10) PC and laptop users. With future plans to extend to other operating systems such as Android and iOS.
To get a copy of Ellp, you can download the free Beta program from the following link: https://www.ellp.com/beta-download/
Installation is quick and simple, and will not take much of your time. Feel free to check out our blog for a step-by-step guide to installing Ellp: https://blog.ellp.com/
You'll see that with Ellp, automating is simple, fun and free! Ellp helps you save time and bother, so you can focus on what really matters.