Windows XP features embedded Picture & Fax Viewer for quick viewing of your images, However, the handy utility only supports common popular image formats like JPEG, GIF, and BMP making it necessary to install other multi-format image viewers like ACDSee or XnView, but not anymore free Windows Utility ImageXtender let you hack Windows XP standard Picture & Fax Viewer to support more then 200 known graphics extensions.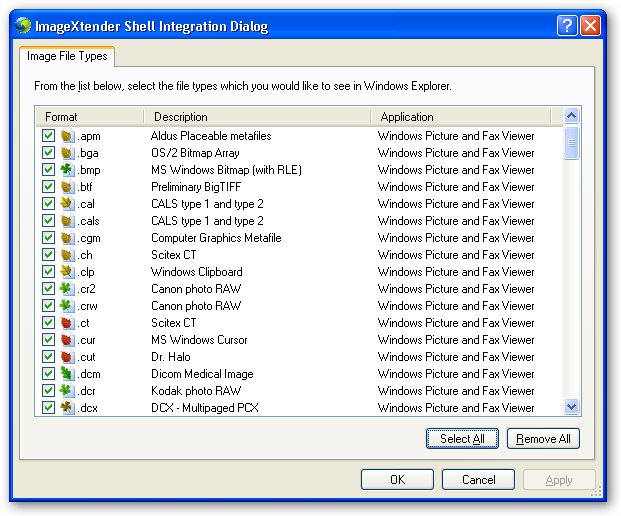 You just need to install ImageXtender and it patches the default viewer to support the new image formats, the process of viewing images would remain the same allowing you to view all image formats in three different viewing modes - Preview, Thumbnails and Filmstrip.
The utility works fine and is just a matter of install and forget, However, it fell short of its claim to support Photoshop .PSD files in our tests on Windows XP SP3.