We have seen how hackers bypass toughest of software piracy protection by simple novice tricks as evident in case of Adobe CS4 HOSTS file based activation hack, now a similar simple overlook by leading security software vendor Kaspersky is letting pirates bypass Kaspersky key blacklist mechanism and update their pirated copies with ease without any restrictions.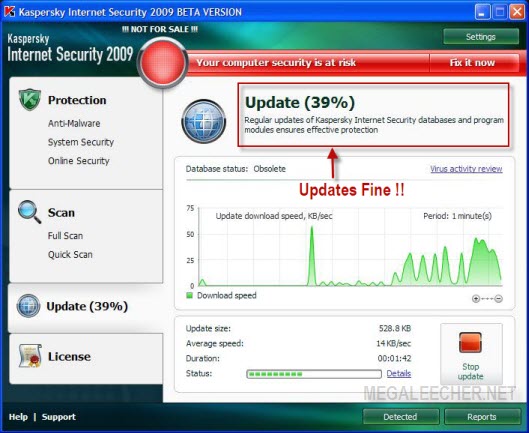 I am sure Kaspersky will disable this backdoor in their upcoming releases but as you all know the game continues.
This is posted here for educational purpose only, using this trick might be illegal, use at your own risk. Update : How to removed, Pls. read below.
The how-to was posted as a proof-of-concept and was not intended for illegal use of any software, it was expected that after going public with this trick Kaspersky will take preventive actions but that has not happened and the software is still vulnerable - we are removing the how-to after receiving complaints regarding the nature of the post.