If you missed the Astrill Beta Invite here is another option to surf the web privately and securely via an encrypted internet connection for free using Web Point Net Guard 2010, the speed-limited free version provides an anonymous internet connection letting users surf the Web invisibly with any Web browser, instant messenger or newsgroup browser without any hassle.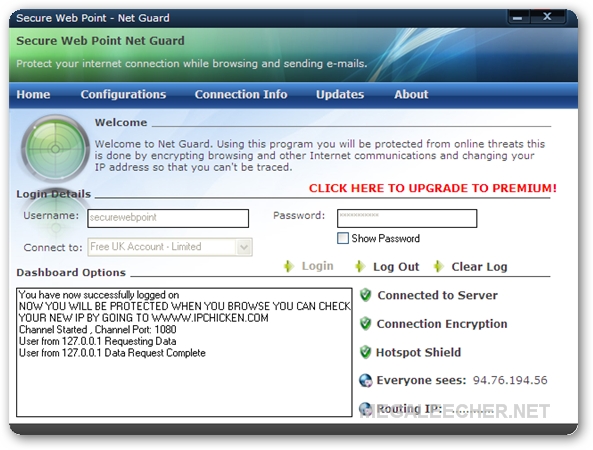 Net Guard 2010 is one of the most easiest and flawless proxy solution that we have reviewed here, once installed your simply need to click the login and logoff button to start and stop the anonymity engine - this is far more easy than using a complicated VPN connection or proxy solution which requires configurations to be done manually.
Surf Anonymously - With a simple click of the mouse, Net Guard ensures your privacy and shields your computer and true IP address from a variety of Internet threats. Once the program installed and registered, it will be up and running in instantly whilst still remaining easy enough for anyone to use!
Prevent Identity Theft - Net Guard protects you from criminals who are out to steal your identity. Net Guard 2010 masks your IP address and keeps you invisible on the Internet. An IP address can convey a lot of information about you, even who you are and where you live.
Encrypt Your Connection - Net Guard allows you to browse over a fully encrypted connection. Your surfing is completely invisible no matter where you go on the Web. Every page you visit, every search you make, even every instant message you send is protected by our powerful encryption system. This new program also allows you to select the type of encryption to use. By default it uses Blowfish to encrypt all of your internet communications.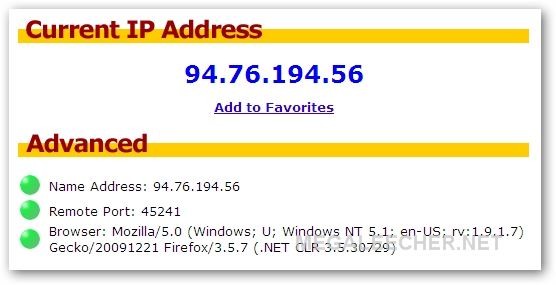 IP spoofing, where a remote host sends out packets which pretend to come from another, trusted host.
SSH even protects against a spoofer on the local network, who can pretend he is your router to the outside.
IP source routing, where a host can pretend that an IP packet comes from another, trusted host.
DNS spoofing, where an attacker forges name server records
Interception of clear text passwords and other data by intermediate hosts
Manipulation of data by people in control of intermediate hosts
Attacks based on listening to X authentication data and spoofed connection to the X11 server
Net Guard 2010 free version limits your browsing speed and allows usage of a single UK server for surfing but you can upgrade anytime for £7.95/Month having UNLIMITED data transfer and choice of various server located in USA and UK.