NiBiTor (NVIDIA BIOS Editor) is a free utility to tweak your nVidia GPU bios and change the sign-on message text & color, GPU & memory clocks, hidden features like SBA (Side Band Addressing) and much more.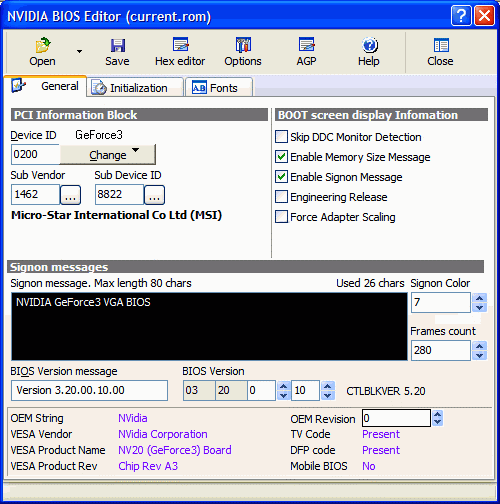 NVIDIA BIOS Editor (NiBiTor) supports all BIOS's on Geforce5, 6 and 7 GPU series cards, the software does not require any .dll, and will work under any version of Windows 9x/ME/NT/2000/XP.
Please keep in mind that the software can make your GPU unusable if not used correctly or something goes wrong and may void GPU's warranty, only proceed if you know how risky is it.