Nokia Maps application was free but with only basic functionality and required a paid monthly subscription to Nokia Navigation License to enable premium features like turn-by-turn voice-guided navigation, door-to-door pedestrian navigation, travel guides, and traffic information with automatic re-routing. The good news is that Nokia has now made premium features free and access to all the features of Nokia Maps service are now available from Nokia phones via new Ovi Maps application.
Ovi Maps is currently compatible with ten Nokia handsets namely X6, N97 mini, E72, E55, E52, 6730 classic, 6710 Navigator, 5800 XpressMusic, 5800 Navigation Edition and 5230 offering 2D/3D mapping-data in 46 languages having coverage for 180 countries, Turn-by-turn coverage in 74 countries and traffic-data for 10 countries. All GPS-enabled handset sold from March 2010 will have maps pre-loaded - if you own a supported device as listed above you can download Ovi Maps right now and start using the application.
To download and install Ovi Maps on compatible handsets simply point you mobile web-browser to http://www.nokia.com/maps and follow on-screen instructions, here are few screenshots to give you an idea :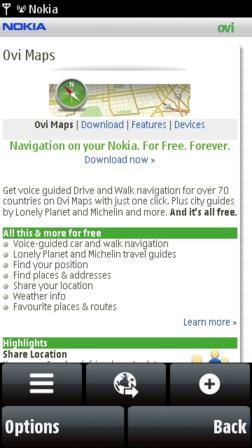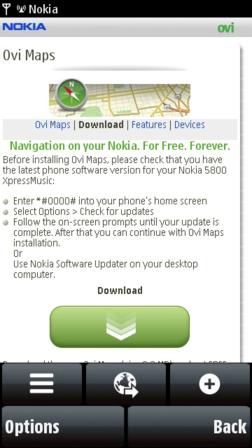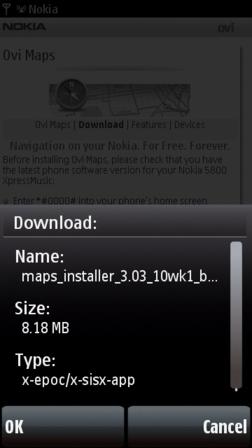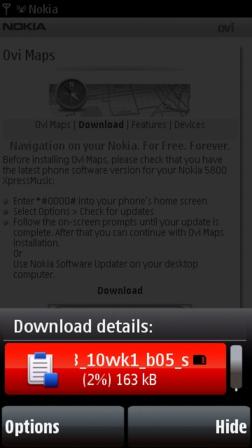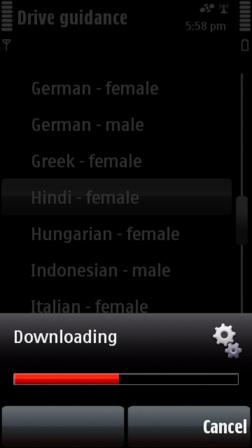 Nokia Ovi Maps is also accessible in full 2D and 3D (requires browser plugin installation) glory from any web-browser, simply visit http://maps.ovi.com/ in your web-browser to start using it, to use 3D and night-mode features you need to install a small browser addon.