It cannot be denied today that PDFs are everything in the content world anywhere you might be. From the office, lecturer room, bedroom, living room, to academic circles and team-based activities PDF documents make every task easier. Even so, tools for creating and managing PDFs, including editing and other features are immense but not the same. Some cost an arm and a leg while some are free with just basic features that can't take you far.
Essentially, the most efficient PDF applications not just for Mac users alone are PDFelement and Acrobat. If you took time to look into the different elements that make the two you will notice why they're arguably the best anywhere in the world. Here's a quick look at Acrobat and its popular alternative PDFelement
It's no secret that if you mention PDF anywhere what many people think about is Acrobat. It's a powerful and popular PDF editor with lots of features. It comes with lots of commands though and if you can remember every one of them you won't be in trouble. However, PDF editing and managing PDFs doesn't have to be so complicated, expensive and time-taking. For instance, if you want to annotate, stamp or sign your Acrobat PDF you could take a while to get things done.
In today's world, you don't really have to persevere with complicated tools no matter what they're while better, easier to use and faster alternatives exist. PDFelement was created with simplicity in mind which you can notice immediately from the way it looks. PDFelement's intuitive, easy to grasp and clean design is out for all to see.
Main Features Review
01 General Appearance
Of course the simplicity of PDFelement is obvious right away. Acrobat overloads users with complicated features and finding what you need to use can be overwhelming. PDFelement's intuitive and straightforward design allows you to access the feature you need right away without having to scratch your head looking for the right feature.
02 Complete PDF Toolset
Both Acrobat and PDFelement are full of highly effective features powerful in diverse ways. In fact, PDFelement has gone ahead and ensured that you get 99 percent of all Acrobat features., including what Acrobat does but in a superbly intuitive, easy to use tool.
03 Smooth Editing Experience

You deserve to get into PDF editing fast, smoothly and flawlessly. PDFelement doesn't leave you with questions and confusion on where to begin. You'll be able to easily and smoothly edit images, text and even add outlines and links to your PDF files precisely and promptly. Forget about complicated popup dialogue boxes, endless confusing choices and playing with lots of settings.
04 Annotate PDFs
It doesn't matter whether you're in the fishing industry, academics, engineering or commercial industries. PDFelement allows you to annotate documents professionally the way you want. You can strikeout, underline, strikethrough and highlight while adding lines, personalized stamps or even shapes. You don't have to fumble around looking for these tools. They're right there in your purview.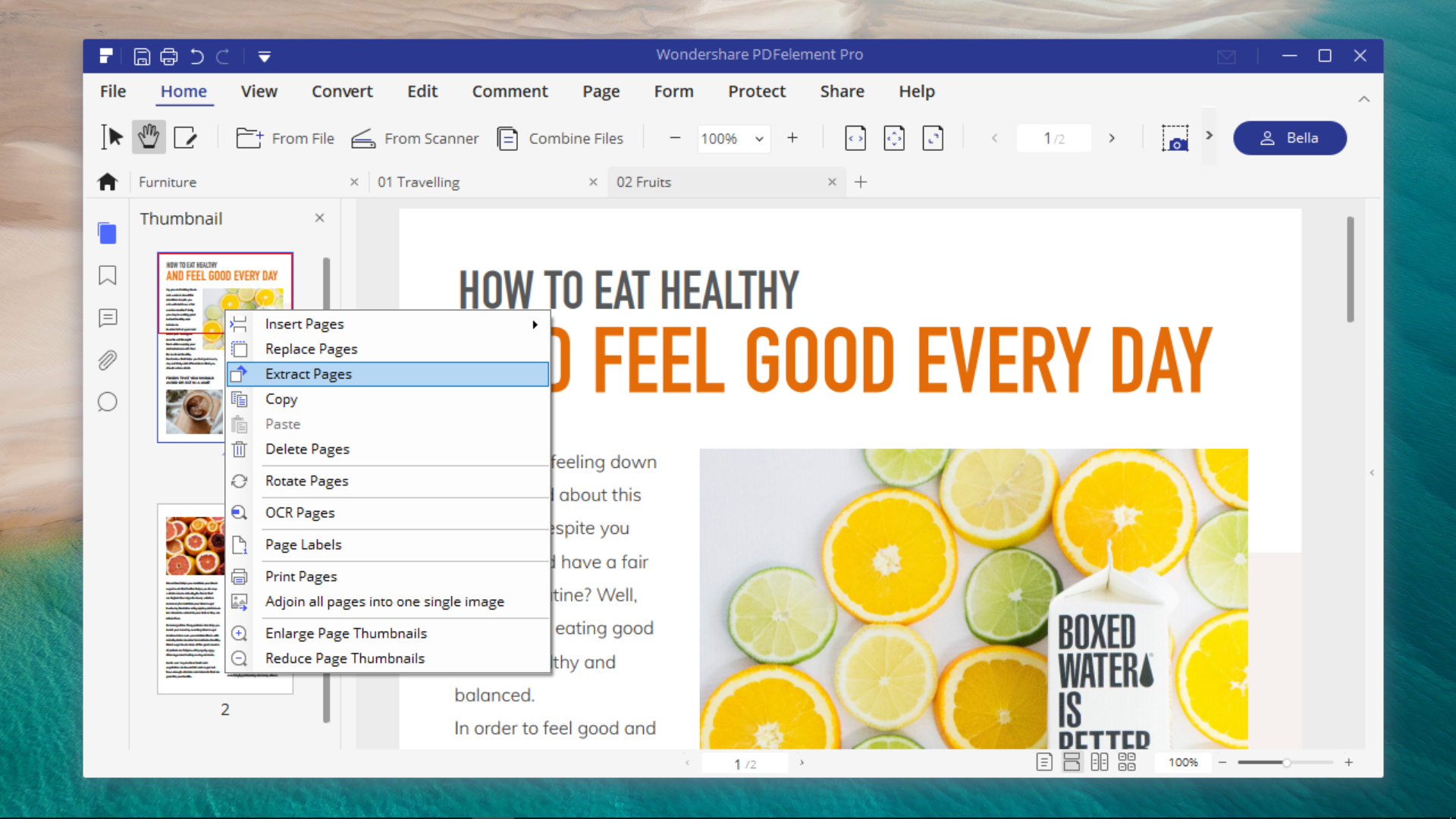 05 Convert PDFs
When you need to convert PDFs.
, most likely you want it done fast, efficiently and meet professional standards. PDFelement and Acrobat allow you to convert PDFs. However, considering its price, ease of use and important PDF conversion features, PDFelement allows you to convert into PDF from most common formats such as Microsoft Office formats, image, EPUB among a host of others and vice versa; all that you need, intuitively, fast and proficiently.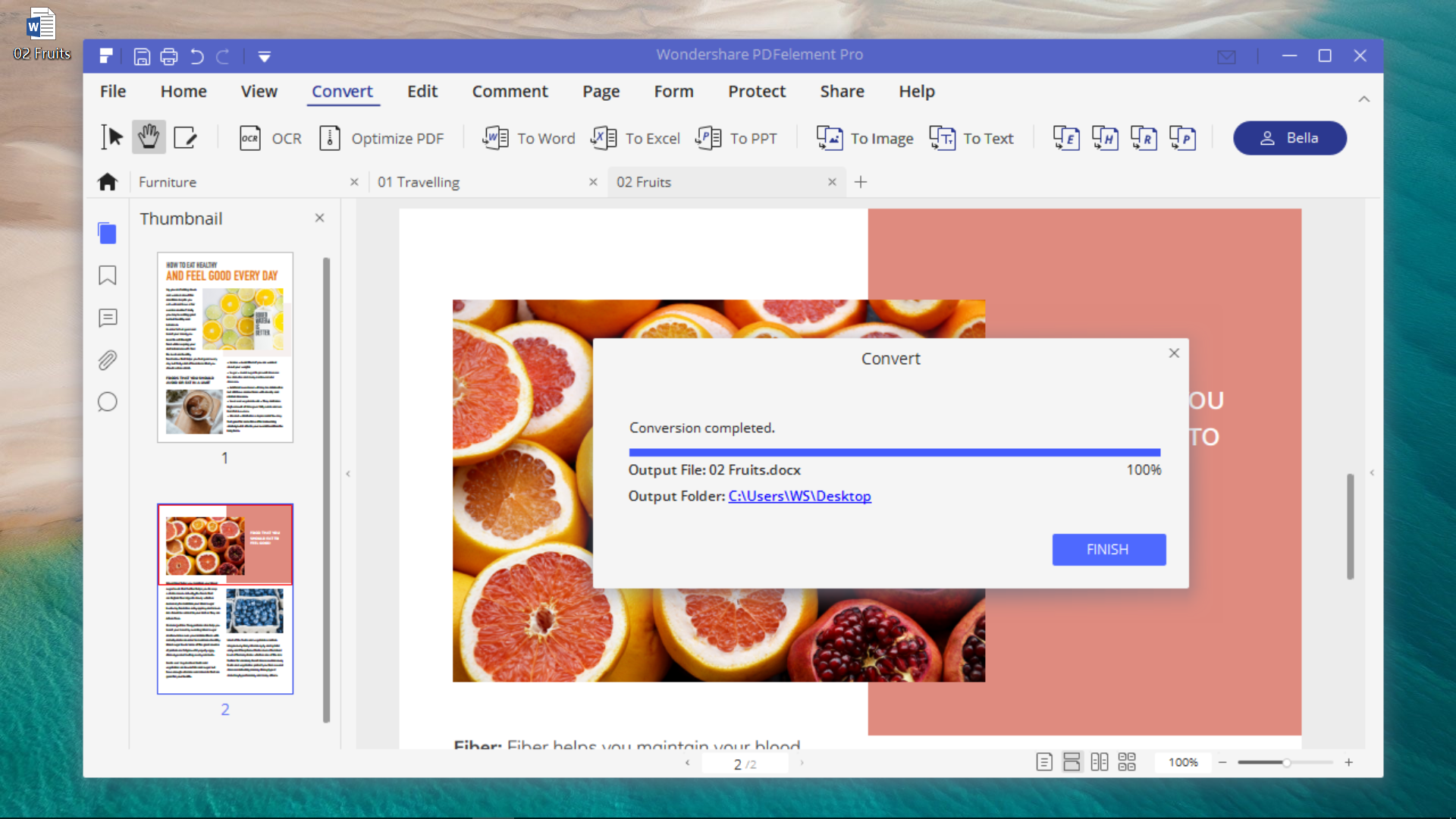 06 Merge PDFs
There's nothing better than the ability to do what you want with PDF pages to enhance their quality, usability and professionalism. PDFelement includes all you need to extract, merge and replace pages. Some actions include simple drag and drop actions you won't even realize you're doing them.
PDFelement is faster and feature-rich than most free PDF editors out there and arguably at par with Adobe Acrobat in terms of features and important tools. At just one-time cost $99 for the Pro Version, PDFelement gets you ease of use, intuitive and quality PDF documents while Adobe Acrobat DC cost you $180 per year.