Google Chrome is doing great slowly gaining web-browser market share, now you can enjoy the same web-browsing experience using a more security hardened version of Chromium code-base developed by well-known security software vendor 'Comodo', the all new Comodo Dragon Internet Browser features greater stability, less memory bloat, improved privacy, easy SSL certificate identification, faster website access, more private Incognito mode which also stops cookies, and easy migration from your existing browser.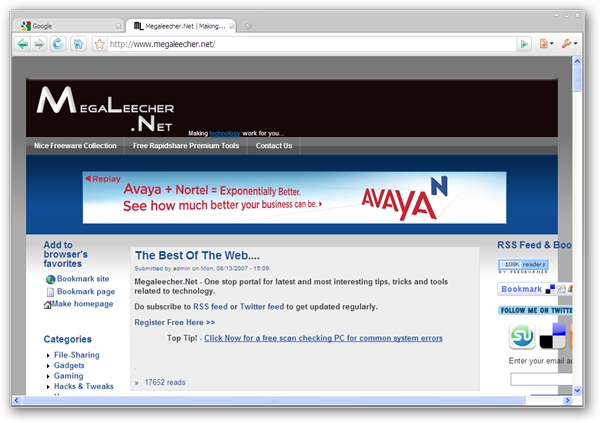 Since Comodo Dragon is based on same Chromium code-base which powers Google Chrome plus some more performance and security tweaks the browser looks pretty fast in initial usage, the new look and feel also makes it a good alternative to Google Chrome.
We would definitely recommend everybody to give Comodo Dragon a honest try, this looks pretty promising.