For some unknown reason one of my PC started acting weirdly taking too much time populating the "My Computer" item list, accessing "My Computer" from any dialog or shortcut took a lot of time displaying the standard Windows searching flashlight.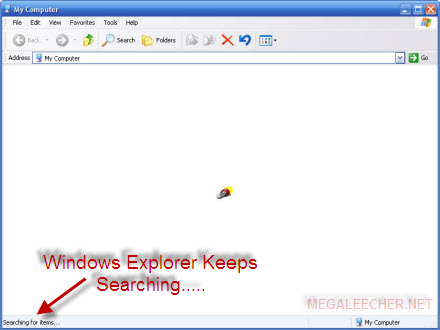 Luckily the fix is pretty easy, just follow the simple procedure described next.
Click Start and launch Run command.
Type services.msc and press enter to launch Windows Service Manager.
Navigate to Windows Image Acquisition (WIA) service, Right-click it and select Stop.
You should also change WIA service startup mode to Manual, keep in mind when this service is disabled no scanner or camera related functionality will be available.
Your problem should be solved now.