SysRestore is a freeware which allows users to backup and restore entire system hard disk or partition to prevent it from any unwanted changes. With this software, you can restore the disk or partition with its data back even if your computer is attacked by virus and crash undoing unwanted changes on system and disk. Unlike the windows built-in system restore, SysRestore is based on sector by sector copy which is able to backup any partition including boot, restore files, restore system after crash, restore different snapshot, boot system from backup. While windows built-in system restore is based on file copy which can only backup files on system partition.
The good news is SysRestore Pro is being given away to 1000 users for free until July 31, 2013. Just download and use the registration serial number provided below.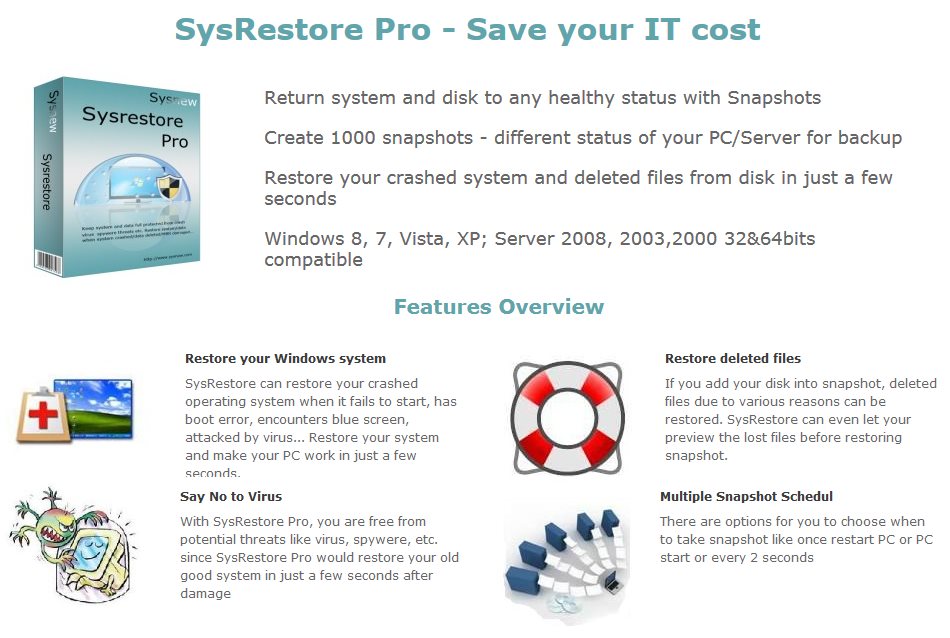 * Restore windows operating system when your computer has blue screen, boot error, system crashed, etc.
* Restore deleted files when computer is infected with virus.
* Protect PC from unwanted virus, spyware, etc since it can restore your system.
* Create 1000 snapshots. The snapshots are created as hidden files stored on hard disk drive.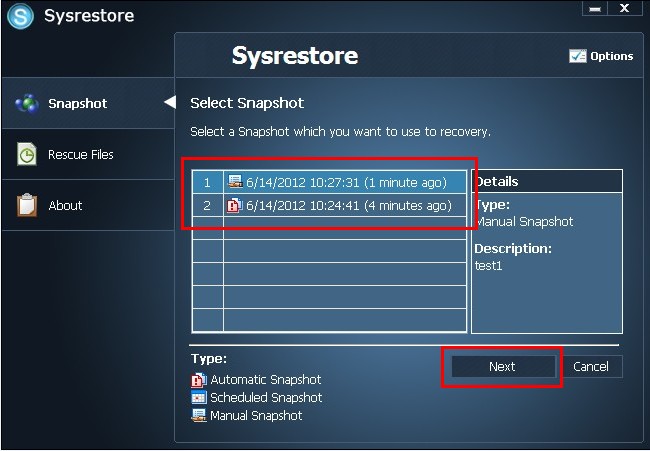 SysRestore Pro
which usually costs $29.95 is now totally free (for first 1000 users), until July 31, 2013.
Just download the utility from http://sysnew.com/sysrestore-pro/ and use to register and upgrade for free.
This utility is causing user system to get corrupted as commented
here
,
here
and
here
. This confirms that this utility is not compatible with all system configuration and can result in system corruption - better to avoid this one.