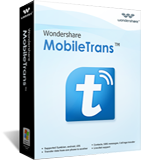 If you're anything like me (and probably countless others out there), you have likely felt the frustration of wanting a new and cutting-edge cell phone but knowing that you could never own it. Why is this? Well, because the desired cell phone runs on iOS and all your current devices run on Android (or vice versa), and because it is just way too difficult or next to impossible to synch your information with your new phone.
Sometimes, even when you upgrade your phone, which runs on the same operating system as the previous one, you'll find that you lose a certain amount of information when leaving your old phone behind as many phone companies simply do not help you transfer your important data, such as photos, calendars and music. You'll be lucky if you manage to retain your contacts.
I have often thought that there has got to be a way around this, and, after a bit of research, I discovered an amazing and powerful data transferring tool by the name of Wondershare MobileTrans which was able to assist me very efficiently with my issue. This tool easily transfers files between iOS and Android devices and works like a dream.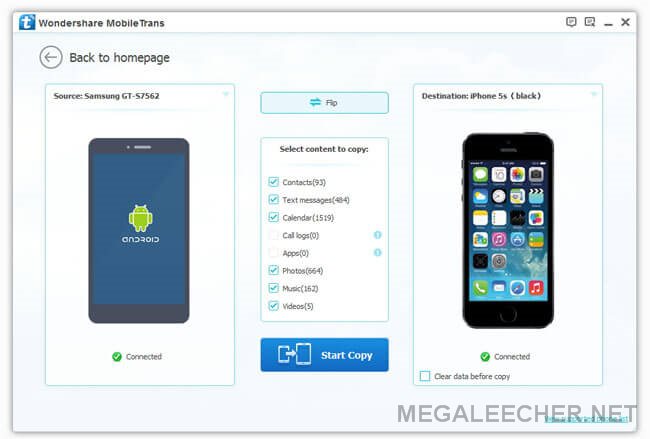 It is 100% safe and risk-free and will transfer almost any type of content between devices, such as contacts, messages, videos, photos, audio, call logs, apps and calendars. You are alsoable to back up and retrieve your phone data.
Not only will it transfer between iOS and Android, but it will also transfer between Nokia Symbian as well! It also has the ability to transfer contacts and messages between Blackberry and iOS and Android. The utility also supports 3,000+ Phones models including iOS, Android, Symbian and BlackBerry as their mobile-OS.