FirstCry.com is a well-known online portal for shopping of baby products, the portal claims to be "Asia's Largest Online Shopping Store for kids & baby products" but their practices are something one would expect from a cheap, second-class eCommerce website. The internet is filled with complaints and horror-stories of doing business with them and after discovering the "cheap coupon tactic" used by them I am pretty much sure their policies and intentions are not honest, do keep reading below their trick is exciting.

While every other eCommerce portals in India is offering discounts, free-shipping, cash-on-delivery and free return pickup to lure maximum customers aiming to create a long-term relationship, FirstCry has taken a completely different approach where they do false advertising marketing coupon-codes offering discounts but adds or increases shipping-charges magically as soon as one applies them (discount-codes) as shown below. I am not sure what to call this malpractice, but this "coupon fraud" wastes users time where they are surprised by shipping-charges at the last moment of checkout as soon as they use the discount-code which was used to lure them into shopping. As shown in the example below the shipping charges for same cart magically increases as soon as a discount coupon-code is applied.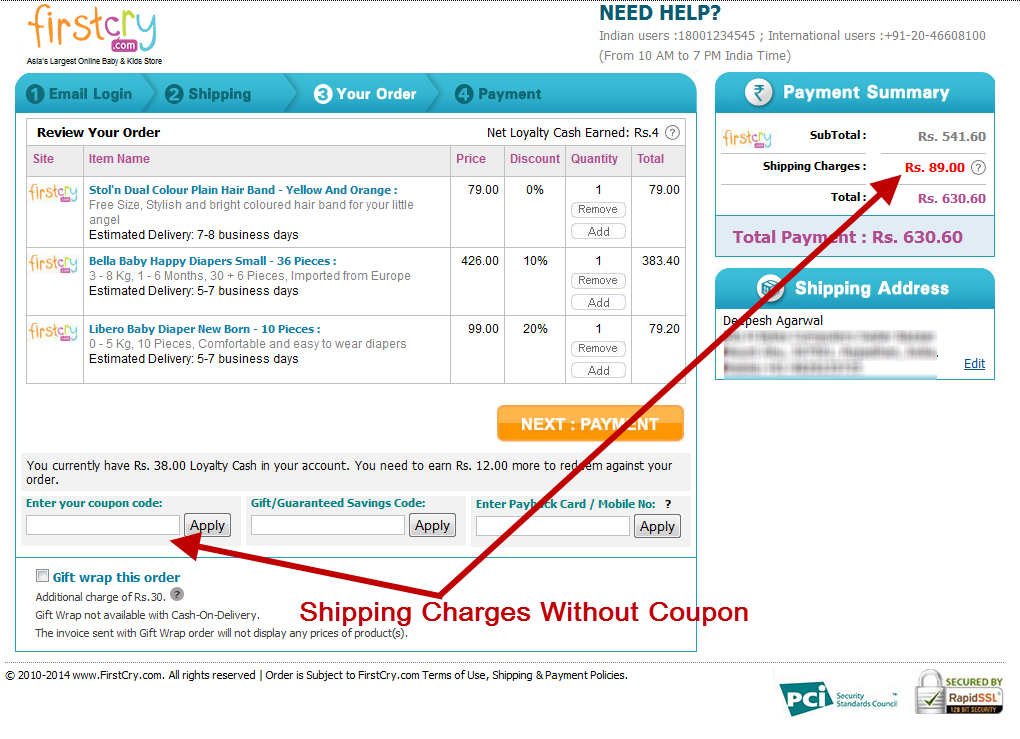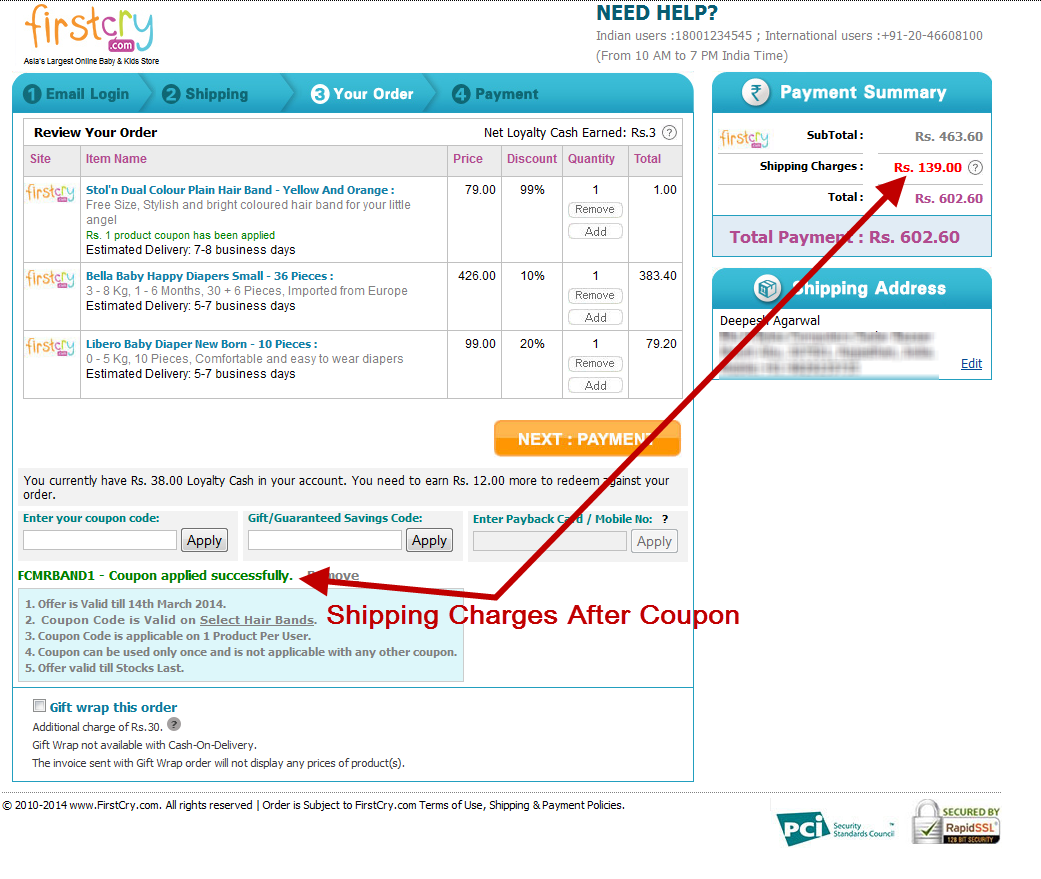 In the second example below, the consumer is first lured into buying more (minimum value) to get FREE shipping but is slapped shipping-charges when a coupon-code is used.