Digsby is a feature rich, easy to use free desktop client offering multi-protocol instant messaging with email and social networking integration aimed at bringing all major online communication services and social networks under one roof making things simpler to manage and use.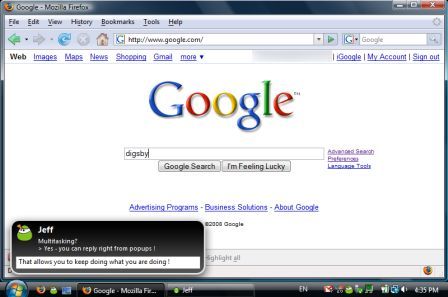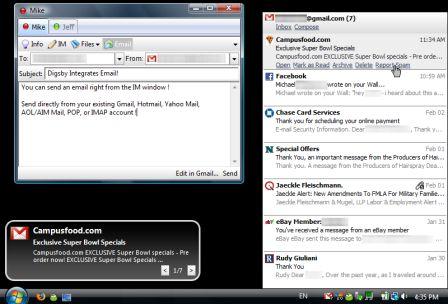 Currently Digsby supports:
Instant Messaging Services : AIM, MSN, Yahoo, ICQ, Google Talk, and Jabber Accounts.
Email Services : Hotmail, Gmail, Yahoo Mail, AOL/AIM Mail, IMAP, and POP accounts.
Social Networking Services : Facebook and MySpace (support for more services coming soon).
Digsby is in private beta now and you need an "Beta Invite Code" to use it (see end of the post for special invite codes for our blog readers).