We had offered free VPN accounts from Acevpn in the past. Now Acevpn is offering limited free Unblock TV accounts exclusively to MegaLeecher readers.
Be it geographically-restricted video channels like Netflix, Hulu, Hulu+, ABC, CBS, FOX, NBC, Crackle, Pandora, Comedy Central, Amazon Instant Video, ESPN, CW, BBC iPlayer and itv or specifically country censored videos on services like Youtube. Users have always resorted to anonymity VPN services to get past them.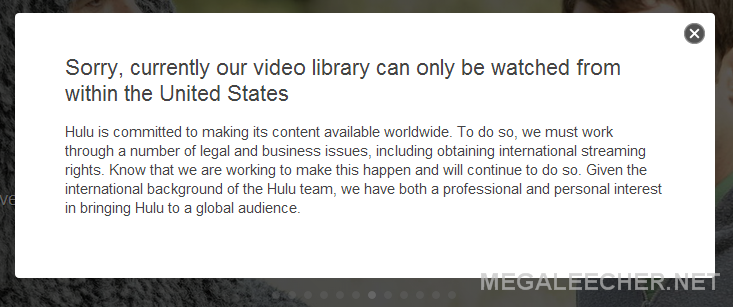 Now there is an dedicated service specifically built to bypass geo-restricted video content, Unblock TV is different from VPN services we have featured on MegaLeecher previously. It lets you stream your favorite shows and videos from BBC iPlayer, Netflix, Hulu, CBS, NBC and many other supported channels without slowing your Internet down like VPN normally does. If you stream in HD you will know what I mean. No software to install. Just point your DNS to Acevpn servers and you are good to go. It doesn't hide your IP address like VPN does.