The iPhone and iPads come with lots of restrictions such as the inability to move data from and to your computer. You cannot use your iPhone as freely as an android device. Though these restrictions are for the user's safety but a little bit of freedom will double the experience and the fun.
The iCareFone (iPhone Care Pro) by Tenorshare is a PC software that will provide you with all the freedom you need to use your iOS devices. It works for all the iOS devices ranging from iPhones, iPods to iPads and all the versions of the iOS including the recent iOS 9.3. iCareFone consists of six different tools that help you fix issues on your devices.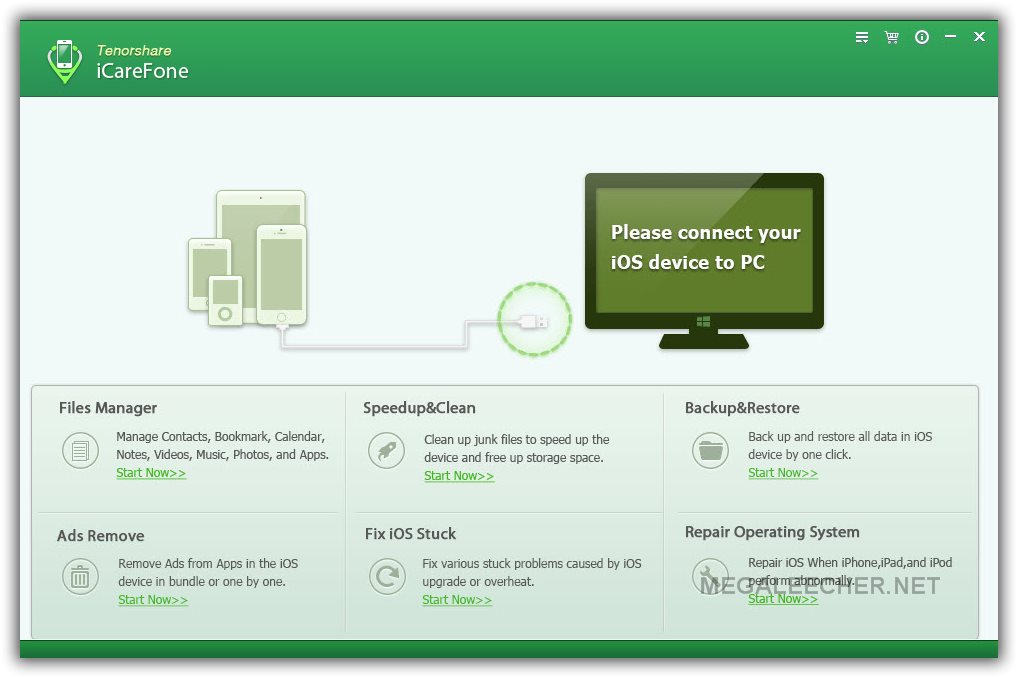 The software has six small tools for your iOS device.

1. Transfer music and files from device to your computer
2. Fix iOS stuck issues
3. Clean and speed up your iOS device
4. Backup your data
5. Block ads on your iOS device
6. Repair your devices
Transfer files: It lets you transfer eight different types of files from your iOS device to the computer. These file types include bookmarks, notes, calendar, contacts, music, photos, videos, and APP. You can manage your iOS device from the computer by deleting, moving, adding, and merging files.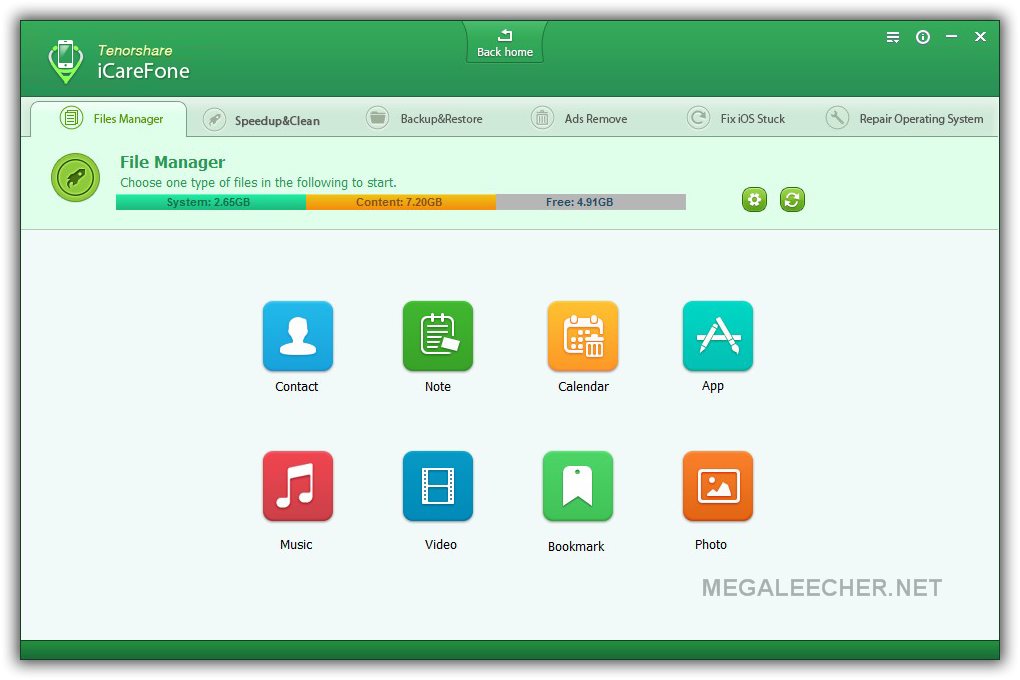 Cleaner: It has a cleaner tool that will remove all the unnecessary data from your phone such as cache, junk files, and history. This will speed up the phone and can save as much as 10GB free space.
Stuck issues: This is a small tool that will fix all the issues that stuck your device. It fixes the iPhone and iPad stuck issues related to DFU mode, recovery mode, freeze, loop, reboot, logo, etc. You will experience a device smooth like never before.
Repair operating system: This tool uses a firmware to fix iOS specific issues such stuck issues, upgrades, crashes, and others. For example, if iOS fail to upgrade, you can use repair IOS to fix the issue and upgrade it.
Ad blocker: Block all those annoying ads and make your iOS device ad-free. This tool will block the ads from the apps such as YouTube, Pandora, and many others. It does so without damaging the apps.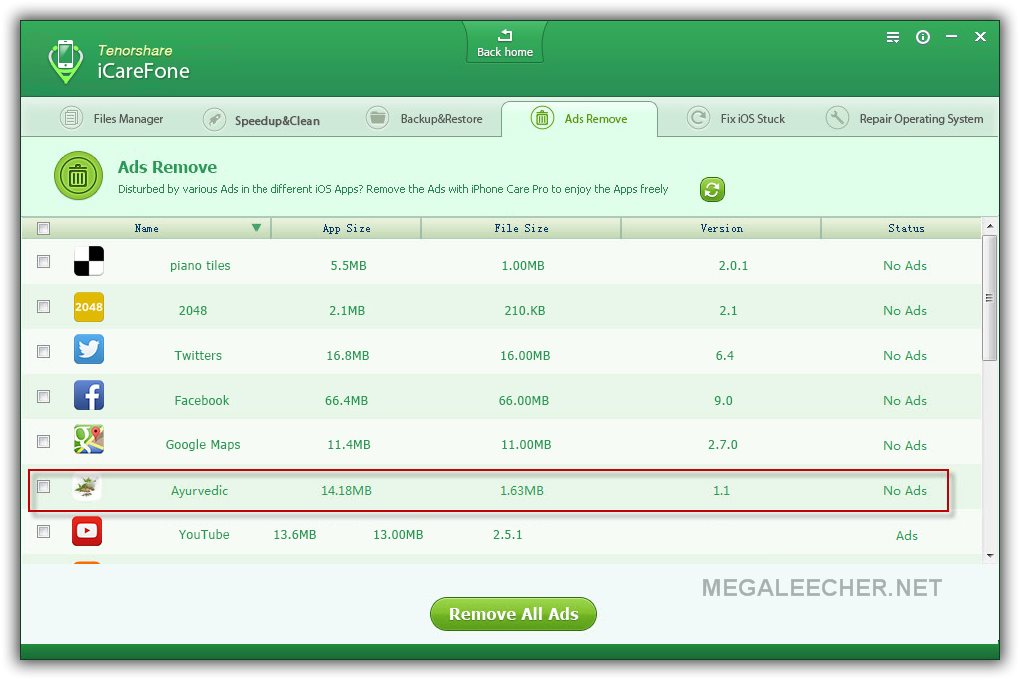 Backup data: Now you can easily backup iTunes from your device to your computer. You can move all types of data from your device to computer and can restore it whenever needed.

• A multi-purpose software that works on Windows as well as Mac.
• It supports all the iOS devices.
• It works smoothly with the latest iOS versions.
• It performs multiple tasks that enhance the performance of the device to a significant extent.
• Comes with a free trial.

• The iOS 10.0 beta is out and iCareFone doesn't support it. Needs to be upgraded immediately.
The iCareFone is a perfect all-in-one PC tool for every iOS user. It doesn't matter what device you use, you will love using this small software. It will make your device smarter by increasing its performance and memory by removing all the clutter effectively.
Better grab it today for your iOS device.