TuneUp Utilities 2010 has all the tools required to optimize and maintain your computer, making Windows faster, secure, and comfortable to use. All important aspects of system configuration, security, cleaning and maintenance are combined under an easy-to-use modern graphical user interface.
We have posted a similar Tune Up Utilities 2010 free activation key giveaway offer earlier, but that was for German version but this time it is for the English version.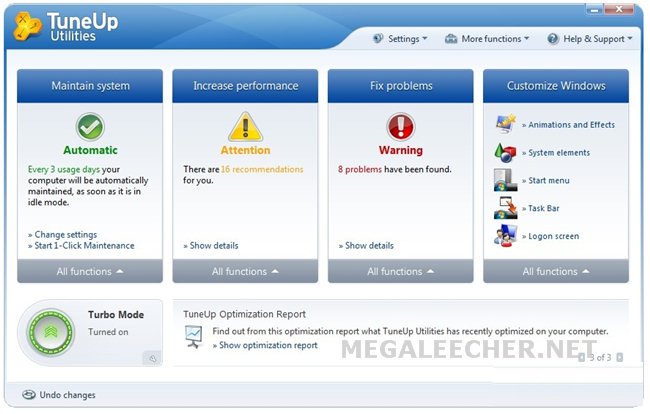 To benefit from the promo simply visit the promo page - http://bit.ly/iiI8Em and submit your email address.