As promised iPhone Dev Team has released software carrier unlock for iPhone 4 as an update for ultrasn0w to version 1.0-1, the update now allows users having iPhone 4 with baseband 01.59 and 3G/3GS basebands 04.26.08/05.11.07/05.12.01/05.13.04 enjoy services of any service provider on their contract locked devices.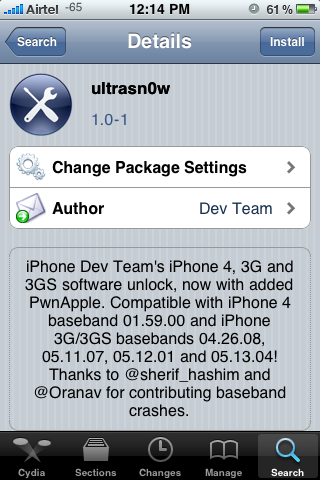 1. To get the unlock you first need to Jailbreak iPhone 4 and install Cydia by following instructions here.
2. Once Cydia in installed launch it and navigate to Manage -> Sources.
3. Now click Add button and add following repository - http://repo666.ultrasn0w.com , Click on Add source to complete this step.
4. Now goto Cydia search and search for "ultrasn0w" and install the software unlock.